Asanteman Awaits The Coming Of Otumfuo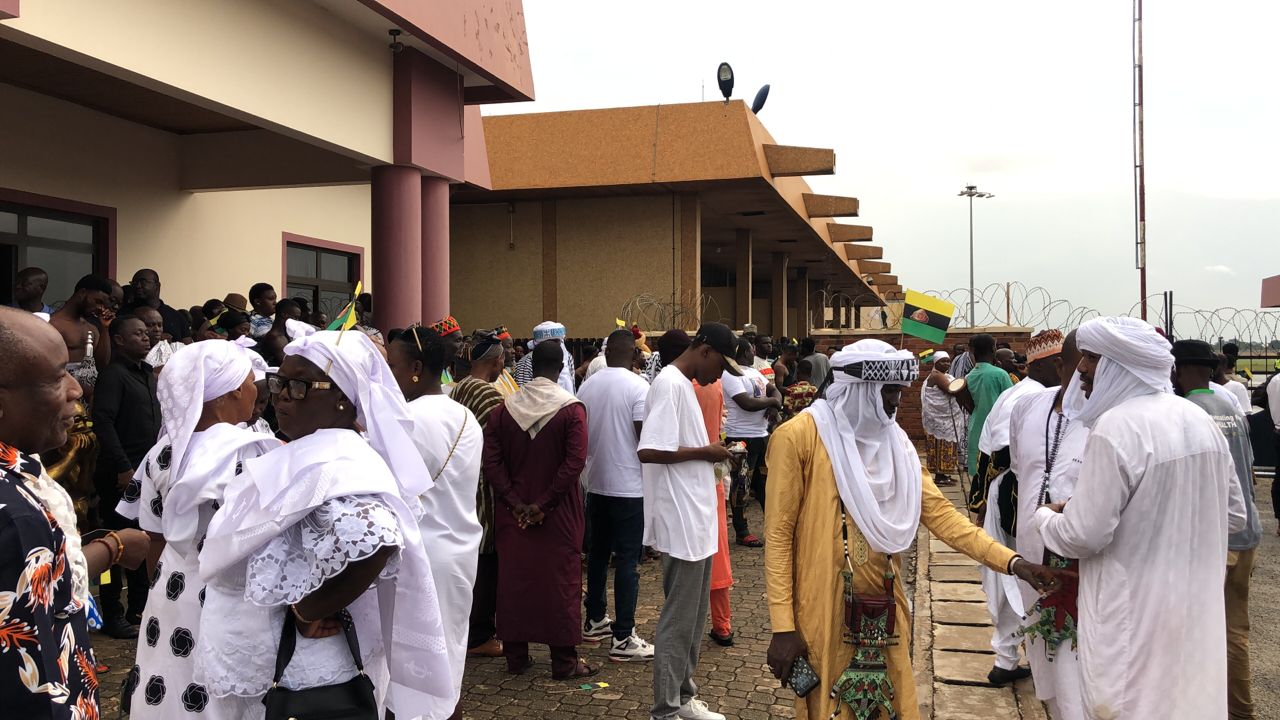 Chiefs and people of all ages are gathering from across the Ashanti Region to welcome Asantehene Otumfuo Osei Tutu II back to Kumasi after his trip to the UK for the coronation of King Charles III.
The king's plane was expected to land at 3 pm and crowds have already gathered at the airport, wearing branded T-shirts and carrying miniature flags of the Asante Kingdom.

On his procession back to the Manhyia Palace, the king will be greeted by giant billboards featuring an image of himself and King Charles III shaking hands, with the inscription "Our King, the soul and embodiment of Asantes."
Nine ceremonial roads have been designated for the procession, including Dichemso, Suame Roundabout, Abrepo Junction, Bantama, and Komfo Anokye.
At the Manhyia Palace, the king will be presented with a cake in celebration of his belated birthday.
Despite the excitement surrounding the king's return, there have been some concerns about the impact of the procession on traffic in the city. However, many believe that the opportunity to welcome and celebrate their king is well worth any inconvenience.
A crowd at the palace eagerly awaits the king's arrival, expressing their pride in him, amid drumming and dancing for representing the Asante Kingdom and Ghana on the global stage.
"He has advocated the Kingdom and Ghana and he did it beautifully. He has brought glory to us. We are happy and waiting for his arrival. We will be marching to the airport and then move with him to the palace," Beatrice Frimpong, a student of Akenten Appiah-Menka University of Skills Training and Entrepreneurial Development (AAMUSTED) told opemsuo.com.
Ebenezer Boakye, another said, "I felt proud seeing him represent us on the global stage. I felt so proud as an Asante. It was during his trip I noticed the Asante Kingdom has a flag. I am proud of the Kingdom. I can't exempt myself from his welcome event. Even if I have to wait till dawn, I will."
By Hajara Fuseini
May 13, 2023
Copyright Manhyia Palace 2023