Kumasi Traditional Council Engages RCC Over Otumfuo's Arrival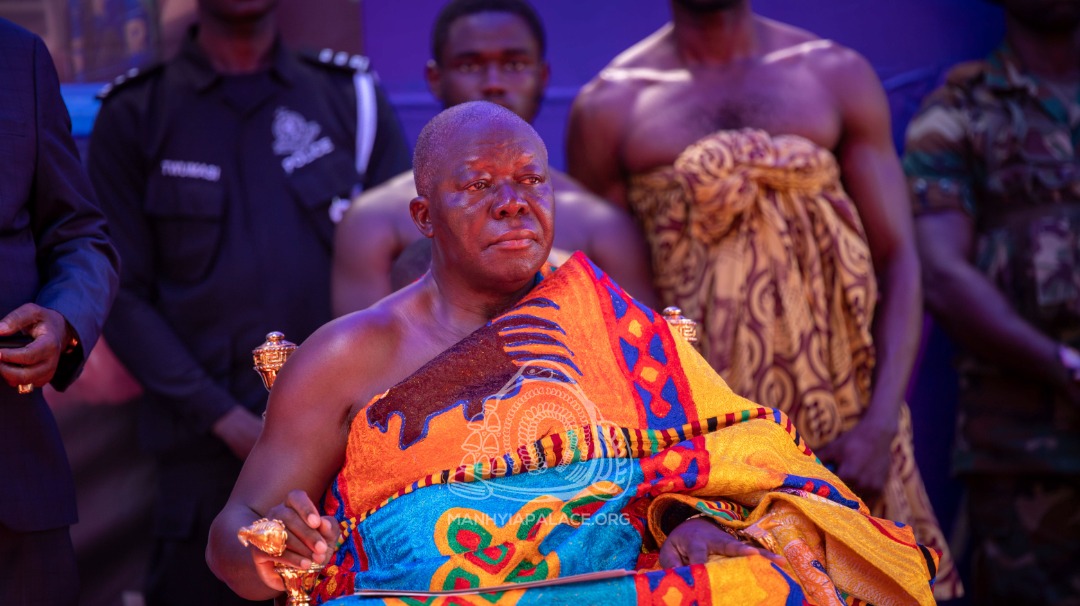 The Kumasi Traditional Council has engaged the Ashanti Regional Coordinating Council (RCC) over preparations to welcome Otumfuo Osei Tutu II from his trip to United Kingdom (UK).
The monarch and his wife are expected in the country on Saturday, May 13 following his invitation for the coronation of King Charles III last week.
The Kumasi Traditional Council headed by Baffour Owusu Amankwatia VI, Bantamahene, has met to put together a welcoming event for the King.
Ahead of that, it held a meeting at the Manhyia Palace with Regional Coordinating Council led by Regional Minister, Hon Simon Osei Mensah to brief them about the plans.
Their discussions centred on security, sanitation, the King's disembarkation and ride to the Palace.
Although the meeting is yet to be finalised, decisions were made on most of the subjects.
It was decided that shops around selected routes where the King will journey through to the Manhyia Palace won't be ordered to close, however, traders occupying pavements will be evicted.
Cleaning of these streets will be done by Zoomlion Ghana Limited, the Minister noted and assured security will be reinforced along these routes.
At a press conference on Friday, Baffour Owusu Amankwatia VI said the outcome of its meeting with the security council will be announced later.
Other stakeholders were also engaged at the Manhyia Palace over the event.
By Hajara Fuseini
May 12, 2023
Copyright Manhyia Palace 2023