MoFA Embarks On Nationwide Tour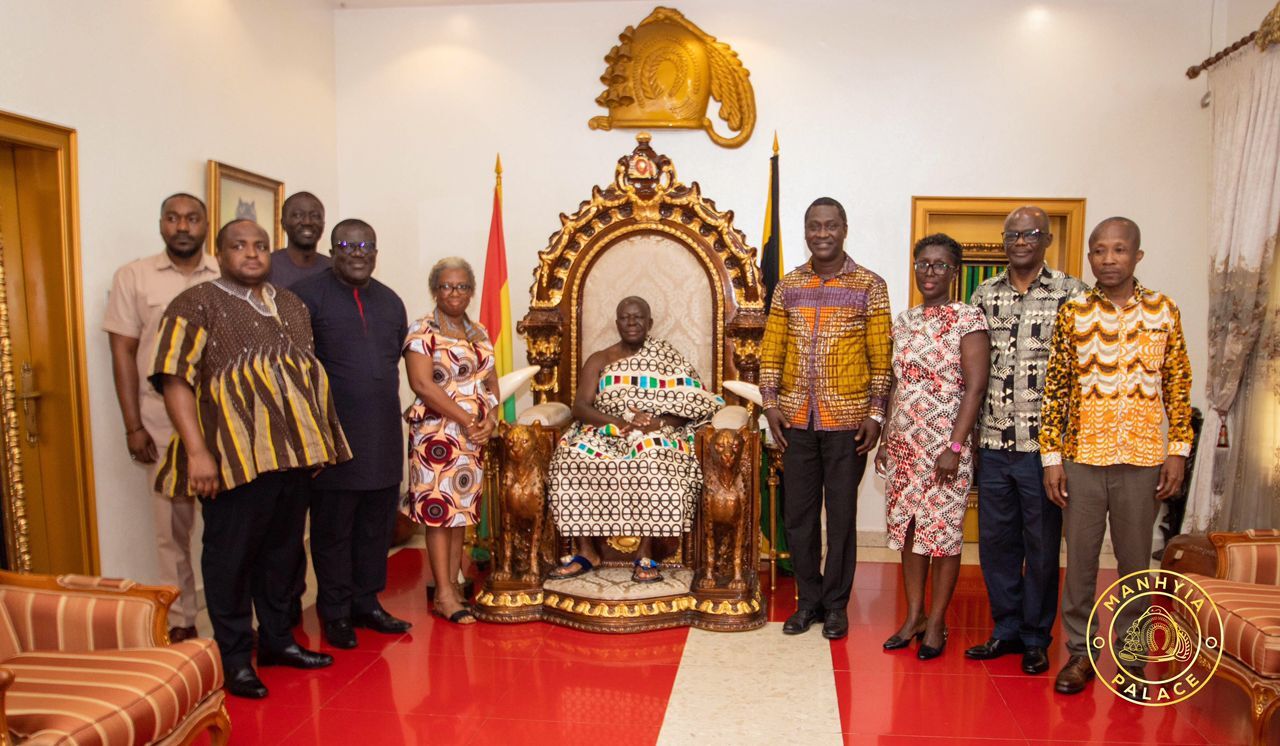 The Ministry of Foreign Affairs (MoFA) and Regional Integration has begun a nationwide tour as part of its plans towards bringing passport application services closer to the people of Ghana.
The first port of call for the Ministry's agenda was the Ashanti Region where its objective was more than successful.
Led by the Chief Director of the Ministry, Mr Ramses Joseph Cleland, a delegation from the Ministry called on the King of the Asante Kingdom, Otumfuo Osei Tutu II at the Manhyia Palace.
He said he had been mandated by the sector Minister, Hon Shirley Ayorkor Botchwey to undertake the tour and seek lands for the construction of offices for their operation.
He told His Majesty the idea was to bring passport acquisition to the doorsteps of Ghanaians across the country and thus requested for a two-acre land for the purpose.
The purpose for the visit on Friday, October 13, 2023 was admitted by Otumfuo Osei Tutu II who directed the Head of International Relations of the Palace, Nana Effah-Apenteng, to scout for the Ministry a piece of land for their operation.
Expressing his immense appreciation to the King, Mr Joseph Cleland said his outfit would fast track the construction of the structure when the paper works are completed.
Ghana has 14 passport application centres across the country, per the website of the Ministry. Out of which four are located in Accra, two each in Kumasi and Tamale and one each in Takoradi, Sunyani, Ho, Wa and Koforidua.
The limited number of centres amidst the growing population has proven cumbersome, the processes in the acquisition of the travel document in the country.
By Hajara Fuseini
October 14, 2023
Copyright Manhyia Palace 2023