"Trans-Atlantic Death Trade"; Otumfuo Draws Attention To New Threat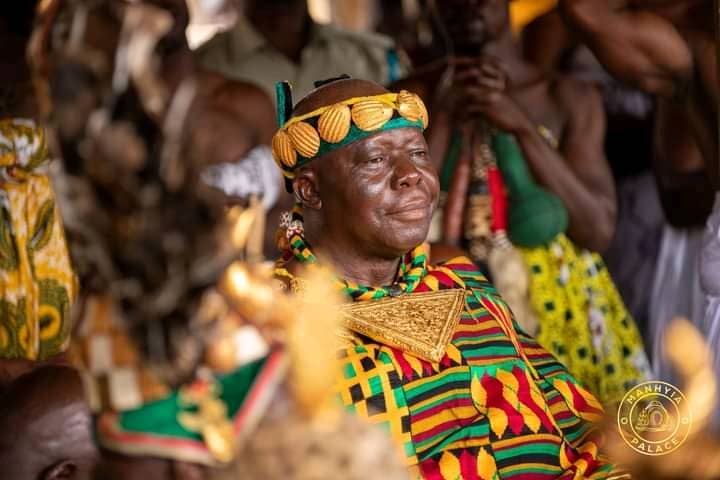 A looming danger to the existence of African youth and brains years after the end of the Trans-Atlantic Slave Trade has received a spotlight for immediate redress.
Attention was drawn by Otumfuo Osei Tutu II, the occupant of the Golden Stool during the Emancipation Day Celebration in Trinidad and Tobago on August 1, 2023.
In a speech at the Emancipation Day Celebration in Trinidad and Tobago on Tuesday, the Ghanaian royalty urged world leaders not to ignore what he termed as the "Trans-Atlantic Death Trade" taking place among various Africans.
"We have a problem today that we dare not ignore," he began. "The new Trans-Atlantic death trade has erupted in the continent of Africa involving heart-breaking spectacle of our most abled young people paying people to lead them to their death trap."
He continued, "Men and women, many of them of higher education's perilous journey in search of greener pastures in the lands where our forefathers fell into slavery."
Countless people have recently lost their lives while illegally travelling by sea to Western countries in search of job opportunities.
In March BBC reported at least 34 missing migrants from sub-Saharan Africa including children and babies off the Tunisian coast after their boat capsized.
At the time, the news agency said it was the fifth migrant boat to sink in two days, with seven confirmed deaths.
The boats were en route to Europe, it confirmed before referencing data from the United Nations which shows that at least 12,000 migrants who had arrived in Italy by March left from the shores of Tunisia.
By Hajara Fuseini
August 2, 2023
Copyright Manhyia Palace 2023