600 Students In Bunuso Enjoy Otumfuo's Free Dental Service Initiative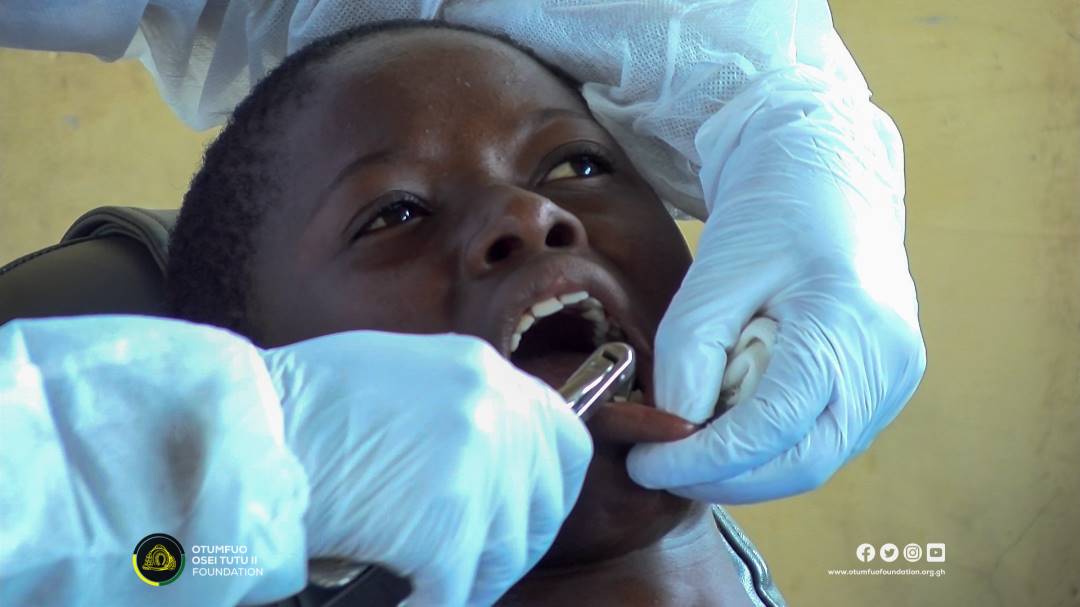 Students of Bunuso M/A Basic School in the Mampong Municipality of the Ashanti Region have profited from the free dental service by the Otumfuo Osei Tutu II Foundation (OOIIF).
The Otumfuo Mobile Dental Outreach team made a stop in the municipality on Wednesday, May 17, 2023.
The school with a population of 600 students had all students screened by professional dentists after imparting them with dental education.
Dr Patricia Owusu was in charge of the education using a tooth dummy to demonstrate the appropriate and secure way of brushing the teeth.
Out of the total screened, 121 of them had their teeth scaled and polished whereas three underwent extraction.
Those who had a tooth extracted were given medication to expedite their healing as well as other directions to avoid irritating the wound.
The students were also handed out toothbrushes.
The headmaster of the school, Matthias Nyantakyi, expressed appreciation to Asantehene, Otumfuo Osei Tutu II for the initiative.
"I thank His Majesty Otumfuo Osei Tutu II Foundation for this privilege."
Last week, the team was in Effiduase D/A "C" school in the Sekyere East District of the Ashanti region.
About Otumfuo Mobile Dental Outreach
It is a project of the Otumfuo Osei Tutu II Foundation in collaboration with the Smile For Everyone Foundation and partnered by Opemsuo radio.
It is under the theme, "everyone deserves a smile" and aims to bridge the gap between rural and urban health.
In every school the team visits, it provides screening, scaling and polishing, extraction and educational services to students.
By Hajara Fuseini
May 19, 2023
Copyright Manhyia Palace 2023