Akwaaba; Social Media Users React To Otumfuo's Arrival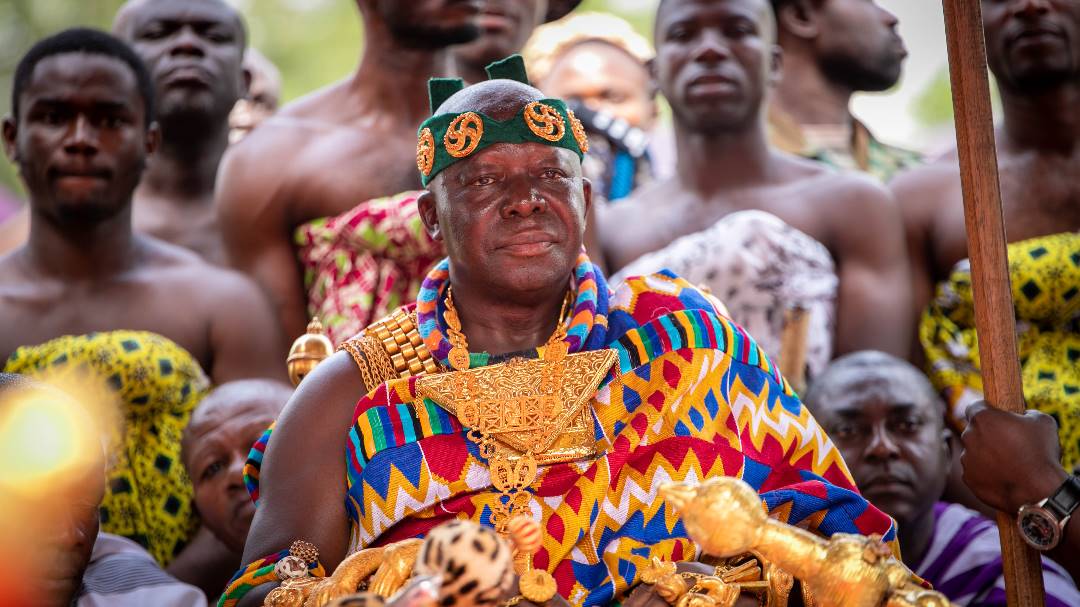 Many residents took to the streets to welcome the King of the Asante Kingdom, Otumfuo Osei Tutu II as he returned from the United Kingdom on Saturday and made a journey to the Manhyia Palace.
Those from afar were not left out of the moment as they took to social media to welcome the King.
They watched the live stream by Opemsuo Radio on Facebook and left their comments behind.
Some of the comments welcomed the King. Others thanked God for bringing home the King safely while others could not hide their pride in being Asantes. There was also a section who wished they were Asantes.
Below Are Some Of The Comments:
"Akwaaba Nana….we thank God for travellinq mercies"
"All hail the King! Opemsuo,your subjects welcomes you back to the ancient city of Kumasi. Otumfuo Osei TUTU nyamekesie eii Nana nya nkwa daa!!!"
"Just So PROUD  TO BE AN ASANTE THANK GOOD GOD FOR MAKING ME ONE
"Proud of my King "
"Ashantis love their KING other tribes should emulate that."
"That's luvly! Welcome, the great King!"
"May your reign forever"
"Our greatest Africa King Opemsuo Akwaaba"
"Welcome greatest king ever"
"This is so beautiful. … The love of Asanteman "
By Hajara Fuseini
May 13, 2023
Copyright Manhyia Palace 2023