Asantehene Calls For Ceasefire As He Begins Resolution Of Protracted Bawku Chieftaincy Dispute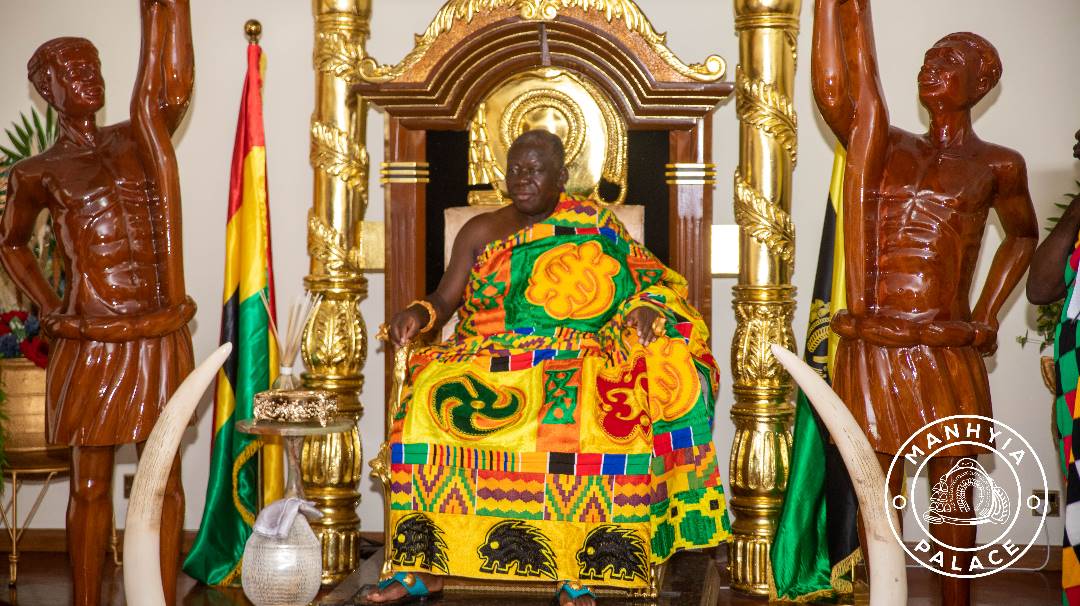 The Monarch of the Asante Kingdom, Otumfuo Osei Tutu II, has disclosed processes for the resolution of the Bawku conflict between the Mamprusis and the Kusasis have commenced.
The conflict which has persisted for close to a century is now at the mercy of Otumfuo for a resolution.
During a courtesy call at the Manhyia Palace by the leadership of the Ministry of Chieftaincy and Religious Affairs on June 14 the King said he has called on the factions to put down their weapons for truth and honesty to have their way.
In addressing the delegation from the Ministry, Otumfuo said he has invited stakeholders as well as parties in the conflict and has received documents from some which are being scrutinised.
"We are still on Bawku dispute. I have called the parties. With patience and peace, I have given them all the platform to make their case. I'm yet to meet both factions together. When we meet all of them, each person will make his case so that we figure out the truth."
His Majesty is confident that the dispute will not see the light of day when he meets all the factions together.
"When we meet all the dispute will be settled. I have told the parties to put down their weapons so we use truth to settle it."
The agitation between the Mamprusis and the Kusasis in Bawku began in 1932 when both factions sought to impose their legitimacy over the town.
According to Rev Professor John Zumah, the Executive Director of the Sanneh Institute and Visiting Professor of Yale University, the issue is not so much as to who is the legitimate Bawku Naba currently, but whose traditional homeland is Bawku.
The conflict has claimed the lives of many as well as millions of cedis. The Africa Report says 20 people died between December 2022 and February 2023 as a result of the conflict.
A committee was set up to investigate the issues and the Supreme Court of Ghana has sat on the case and delivered a ruling but all these attempts have proven futile in settling the dispute.
Following the Asantehene's resolution of the 16-year-old Dagbon chieftaincy dispute, stakeholders called on the government to reach out to the King for the resolution of the Bawku dispute.
By Hajara Fuseini
June 15, 2023
Copyright Manhyia Palace 2023