Asantehene Maps Resurgence Of Coup In Africa To Ill-fitting Shoe Of Democracy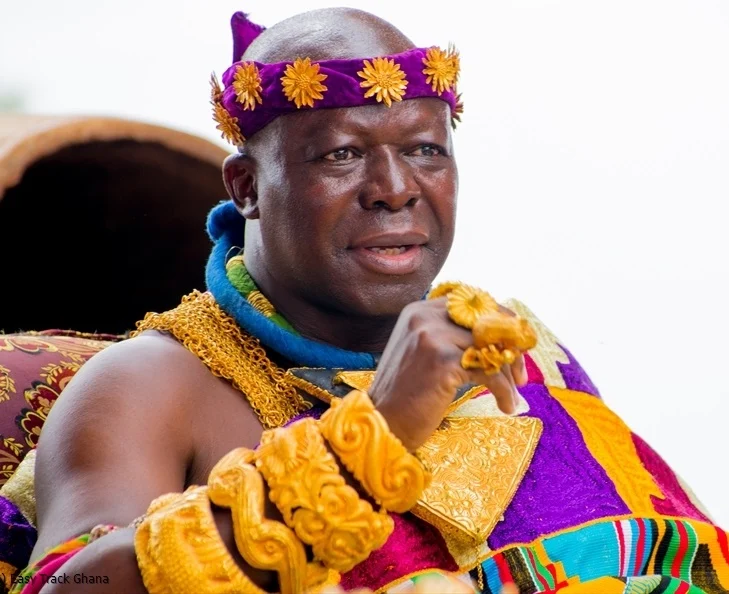 Asantehene Otumfuo Osei Tutu II has mapped a connection between the sudden wave of unconstitutional changes in government in Africa and democracy- the continent's inherited system of government.
"In the first two decades of political emancipation, a spate of military coups rocked the Continent and took away the first generation of leaders of the immediate post-independence era. Having gone through the experiences that followed, the Continent concluded that its fate lay in the orbit of democratic governance and so it has been for the last two decades," Otumfuo said during a keynote address at St Andrews Africa Summit on September 16, 2023.
He holds that the resurgence of military takeover suggests that something has gone "seriously wrong" and attributes the phenomenon to the ill-fitting shoe of democracy.
According to him, this requires immediate fixing.
"But it also tells us that something has gone awry with our vaunted democratic experiment that needs urgent fixing. I do not think it signals a rejection of democracy as a system of governance. What I think it is doing is throwing into question the structures we have built within our democratic system. And that I will suggest reinforces the questions we have been raising about the constitutional arrangements of the African democratic states."
He, however, varied coups as panacea for Africa's protracted economic challenges.
Digital library JSTOR reports between independence and 1985, 45 African States had 60 successful military takeovers with 25 of them being under the control of the military by the mid-1980s.
It also reports that there was a coup attempt every 55 days in the 1960s and 1970s, and over 90% of African states had a coup experience.
Globally, statistics show that out of 486 attempted or successful military coups carried globally since 1950, Africa accounts for the largest having had 106 successful.
The wave of coups decreased until recently when there has been a sparked spate on the continent particularly in former French colonies.
So far, there have been seven coups in Africa since 2020 with the last in Gabon in August.
By Hajara Fuseini
September 20, 2023
Copyright Manhyia Palace 2023