KNUST- St Andrews University Collaboration In The Offing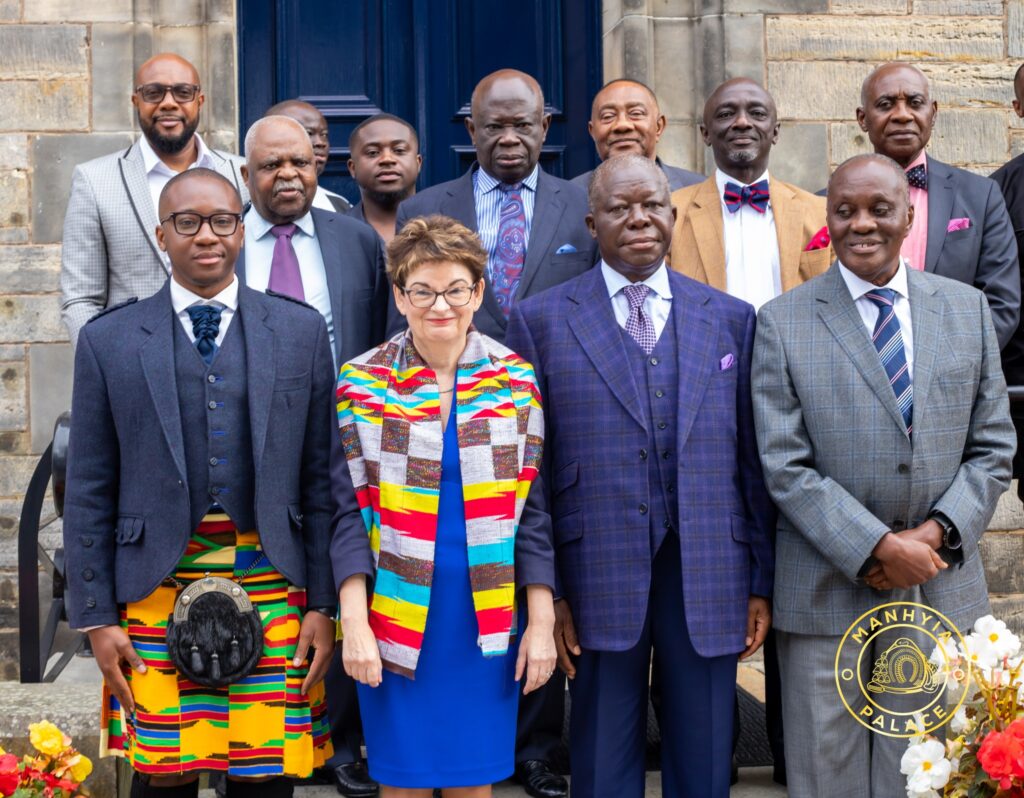 A collaboration between the Kwame Nkrumah University of Science and Technology (KNUST) and St Andrews University appears imminent following commitments by the leadership of the two institutions.
This was on Saturday, September 16, 2023, during a visit by Asantehene, Otumfuo Osei Tutu II to the official residence of the Principal and Vice Chancellor of St Andrews University in Scotland in the United Kingdom (UK).
His Majesty- the Chancellor of the KNUST in Ghana- was accompanied by the Chairman of the KNUST University Council, Nana Effah Appenteng, the Board Chairman of the Otumfuo Osei Tutu II Foundation, Nana Prof. Oheneba Boachie-Adjei Woahene II and other officials.
The official visit was part of the King's three-day visit to St Andrews for the St Andrews Africa Summit (SAASUM) over the weekend.
Otumfuo used the occasion to call for a collaboration between the two Universities but leveraging on this conversation, Nana Effah Appenteng said the idea is intended to train as many Ghanaian youth as possible for the benefit of their home country.
"We've made a mark but as His Majesty pointed out, we are only 70 years and you know you are above us- you are 600 years- so we can exchange and learn from your variety and wide experience."
On her part, Professor Dame Sally Mapstone DBE FRSE, the Principal and Vice-Chancellor of the oldest University in Scotland recommended a collaboration which will deliver mutual benefits to the two institutions.
"I think the learning experience could very well be mutual. Although we are 600 plus years old, we always learn from others but we have a range of very valuable collaborations."
The authorities finally committed themselves to furthering the discussions and exploring the nature of the potential collaboration takes.
"We will make sure we exchange details and pursue this connection and it will be excellent to undertake," Professor Mapstone said.
St Andrews University is a public university in St Andrews, Scotland. It is the oldest of the four ancient universities of Scotland after the universities of Oxford and Cambridge. It comprises three colleges — United College, St Mary's College and St Leonard's College.
By Hajara Fuseini
September 20, 2023
Copyright Manhyia Palace 2023