Asantehene Promises Support For Afia Kobi Engineering Club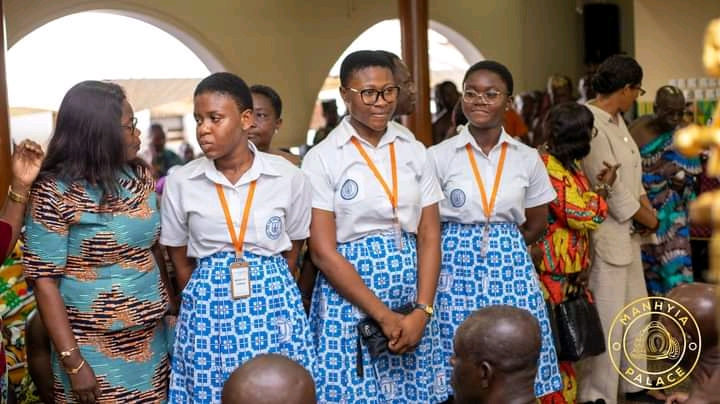 The Engineering Club of Afia Kobi Serwaa Ampem Girls' Senior High School has been assured the needed support by the King of the Asante Kingdom, Otumfuo Osei Tutu II.
The Club earlier this year invented a model aircraft for which they went viral in Ghana and beyond.
The team was presented together with their Naval Maritime patrol aircraft to the King at the Manhyia Palace on May 24 during the 4th Awukudae of the year.
Impressed by their work and the inspiration, the King said he would provide the requisite assistance for their operation.
"I will visit the school and we will figure out what each member of the club will need. I will make sure you get it all."
He highlighted, "Education is not all about theory. Our greatest mistake was in the saying that art students are not good at science. That is not true. How is it possible that a person who is able to visualise and make a painting cannot read science?"
He further encouraged the girls to aim for space exploration.
The delegation from the school was led by their headmistress, Mrs Silvia Newton and other management members of the school.
By Hajara Fuseini
May 24, 2023
Copyright Manhyia Palace 2023