Asantehene Relays Message Of Sympathy To Italy Over Deadly Floods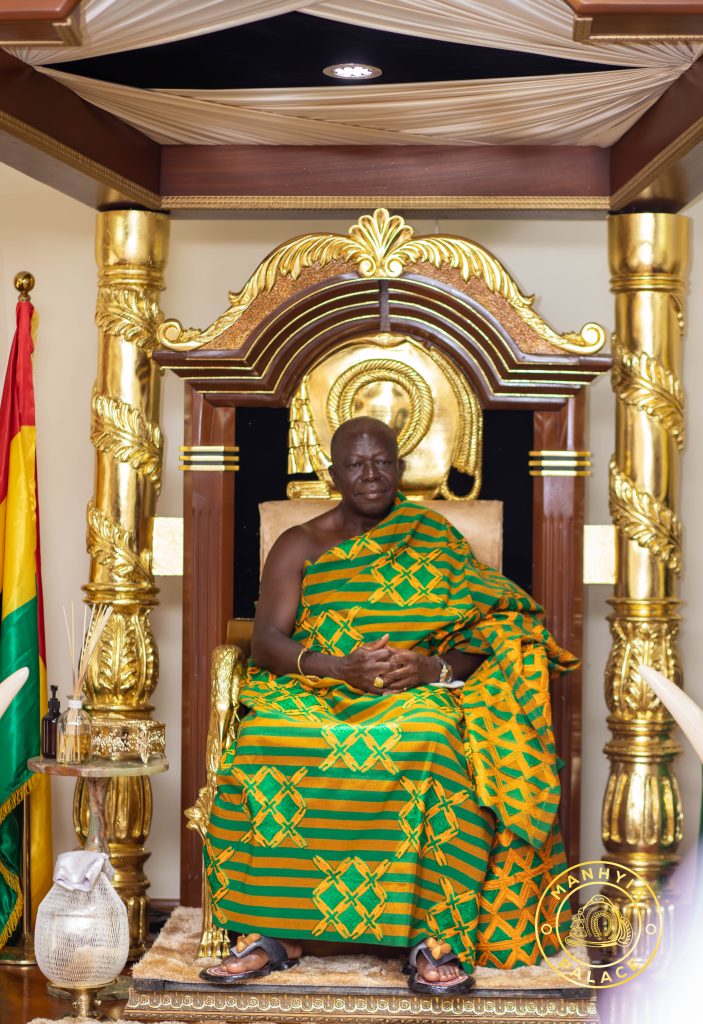 The Monarch of the Asante Kingdom, His Majesty Otumfuo Osei Tutu II, has extended a heartfelt message to Italy on the devastation caused by a flood three weeks ago.
The flood claimed 15 lives and displaced thousands.
It was reported that twenty-one rivers overran their banks and at least 300 landslides were triggered by a heavy concentration of rainfall, which couldn't be absorbed by terrain that had been parched by lack of rain for weeks.
During a courtesy call by Italian Ambassador to Ghana, H. E. Daniela D'Orlandi, on June 7, the King used the opportunity to extend his sympathy message to the country.
"Sorry for the Floods in Italy. My consolation and condolences to those who suffered. I believe the government is strong enough to devise means to overcome that," he told her.
The Ambassador was at the Palace to extend an invitation to Asantehene for a reception at the residence of the Hungarian Consul in Kumasi today.
"I'm here to celebrate the friendship between Italy and Ghana in light of the fact that the Italian Republic Day was celebrated last Friday and I came here because Hungary's Vice Consular will host a reception to host me at his residence. I trust that the invitation has been delivered but I'm here to bring you a second invitation. It will be an honour and a privilege if you could grace the event with your presence."
It marked her second visit to the Palace.
"It is an honour and a privilege to be received today at the Manhyia Palace. It's my second visit here. the first time we met here was in 2020 during Covid," she said.
She was led by Stefano Ramella Pezza, the Managing Director of Consar Limited and accompanied by her husband, Mr La Piana Antonino and her Security attachment, Mr Dilerma Nicila.
By Hajara Fuseini
June 7, 2023
Copyright Manhyia Palace 2023