Otumfuo Congratulates Vodafone Ghana CEO On Making It Among Top African CEOs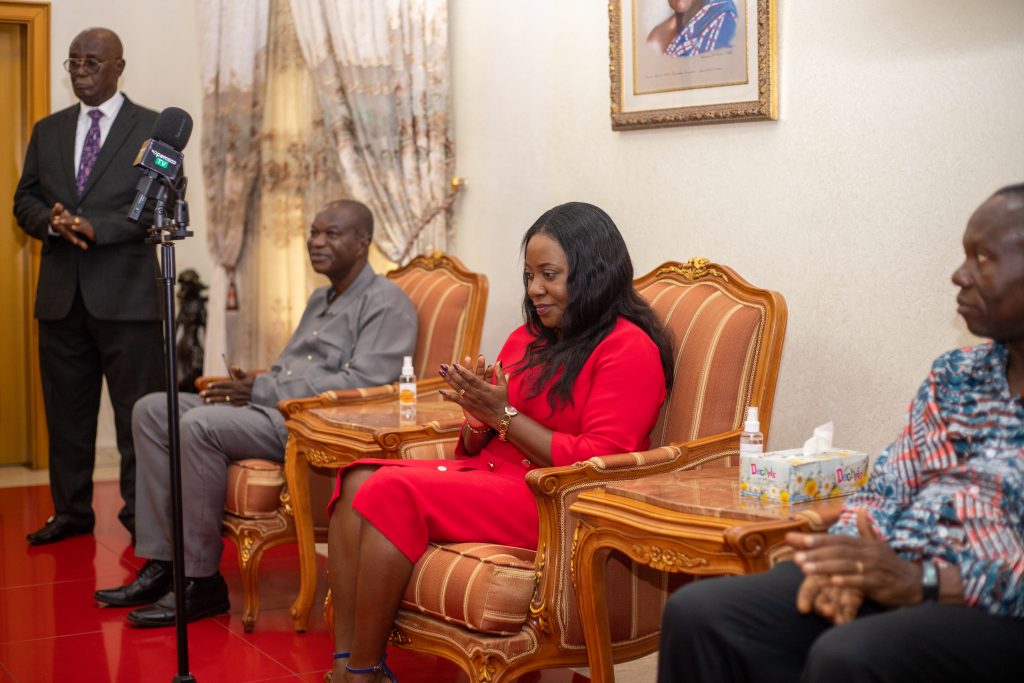 Asantehene, Otumfuo Osei Tutu II has congratulated the Chief Executive Officer of Vodafone Ghana, Mrs Patricia Obo-Nai, on her recognition among the top 93 women CEOs in Africa.
Out of the 93 women from across the Continent, she is the only Ghanaian on the third annual Africa.com Definitive List of Women CEOs.
40 of them are from South Africa, 12 from Nigeria, and 6 from Egypt, Ghana and Kenya respectively who qualified based on either large-scale revenue or large-scale market capitalization.
It analyzed 2,020 companies listed on the 24 African stock exchanges. Of the 2,020 companies, Africa.com screened for those companies with revenue of $100 million or more, or a market cap of US$150 million or more, which yielded a list of 787 companies.
They were screened to 93 and included the Ghanaian.
The Asantehene congratulated her during a joint courtesy call by the Management of Vodafone Ghana and the Royal Golf Club to brief the King about the upcoming 66th Asantehene Open Golf Tournament.
Vodafone Ghana also wished the King well on his 73rd birthday.
"Congratulations on your recognition among top African CEOs," Otumfuo said.
He further encouraged the Company which has been facing some challenges following a takeover earlier this year.
He told the Management of the Company, "I believe that with your leadership, Vodafone will overcome all those hurdles."
By Hajara Fuseini
June 7, 2023
Copyright Manhyia Palace 2023