Asantehene To Enter Into MoU With Automobile Artisans To Reduce Unemployment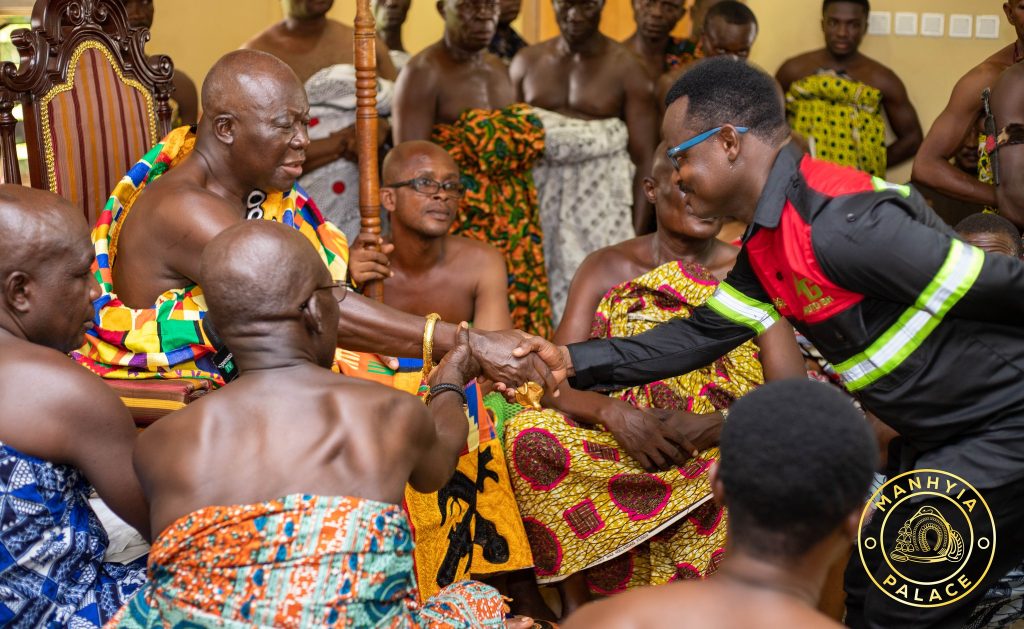 Asantehene Otumfuo Osei Tutu II will enter into a Memorandum of Understanding (MoU) with the Association of Automobile Artisans in Ghana as part of the measures to reduce unemployment among the youth within the Ashanti Region and beyond.
As part of his plans, His Majesty intends to woo foreign investors who will assist the Association with the needed machinery and finance, to enable the youth in the country to benefit from their training services.
This was relayed during a courtesy call on Wednesday, May 24, 2023- which was also an Awukudae- by the Association led by Mr James Arhin to unveil itself and its purpose to the King.
The Association was birthed in the Ashanti region two years ago and has now been extended to thirteen more regions across the country.
"Our operation began in the Ashanti region and this year marks our second anniversary and we are here to introduce ourselves to the owner of the land. We began in the Ashanti region and now we are in 14 regions," Mr Arhin told Otumfuo.
He said the intention behind its establishment was to save their businesses from folding up.
"Our leaders realised there was difficulty in operating damaged luxury vehicles so we organised ourselves and formed a WhatsApp group where we learn theoretical and practical means of operating such vehicles. We realised that if we don't institute such an initiative, we will be out of business soon. As we speak we are able to repair majority of heavy-duty vehicles."
Asantehene in his submission highlighted the essence of their existence and operation to the development of the country and said without "skills and knowledge in automobiles all we will do is to import."
He went ahead to announce an MoU and directed his Office to schedule an appointment with them in furtherance.
"I will give some young men and women to you so you can train them after an MoU. We can also bring in some foreign investors to supply the requisite equipment to train people…Thank you and we will meet again to further this."
He also suggested an automobile technical school in the region where people from across the country can come and tap knowledge.
In 2019, a survey by the Ghana Living Standard Survey showed that out of the 8.4% unemployment rate in Ghana, the Ashanti region had the second highest unemployment rate at 5.02%.
The Ghana Statistical Service (GSS) reports that there were 1.76 million persons unemployed in Ghana in the third quarter of 2022.
By Hajara Fuseini
May 25, 2023
Copyright Manhyia Palace 2023