Ghana Bar Association Officially Welcomes Otumfuo From UK Trip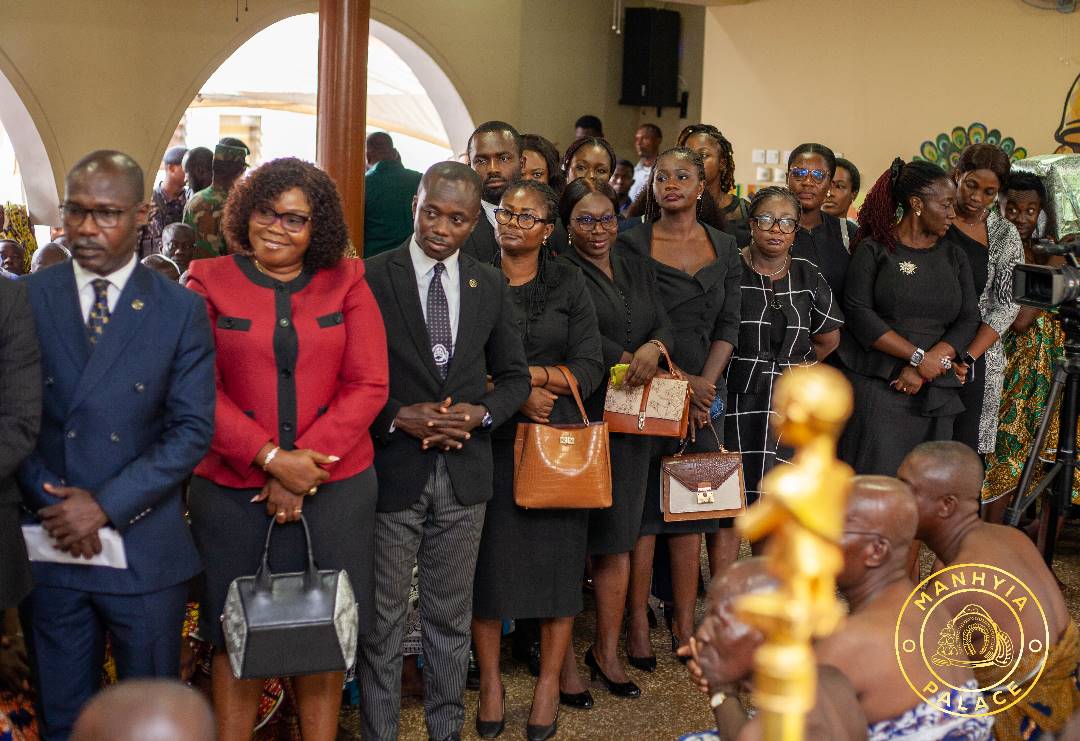 The Ghana Bar Association was among the number of delegations that paid homage to Asantehene Otumfuo Osei Tutu II during the fourth Awukudae of the year.
They were represented by some members and executives of the Ashanti regional branch of the Association at the Manhyia Palace on Wednesday, May 24, 2023.
Their mission, they said, was to officially welcome the King from his trip to the United Kingdom (UK) earlier in May for the coronation of King Charles III.
Leading the delegation was the past president of the regional branch of the Association, Lawyer Paul Adu Gyamfi and the current President, Lawyer Kwame Owusu Sekyere.
Speaking on their behalf, Lawyer Gyamfi said, "Not long ago, Otumfuo left the country for the coronation of King Charles. We all bear witness to the glory the trip has brought to the Asante Kingdom and Ghana. It has put the Kingdom on the spot. He has uplifted kingship."
On Behalf of all lawyers in the country, he welcomed the King. "We are here representing all lawyers to welcome you."
Also welcoming the Otumfuo from the trip was Archbishop Prince Hampal, an Elder of the Church of Pentecost.
The coronation took place at Westminster Abbey in London on May 6.
Otumfuo Osei Tutu II and his wife, Lady Julia, were among royal families from across the world who were invited to the event.
They were captured in a picture leading all the monarchs into the royal church- an action that depicts their superiority to them all.
They attended the event donning beautiful Kente outfits.
By Hajara Fuseini
May 24, 2023
Copyright Manhyia Palace 2023