Asanteman's 7th Akwasidae Celebration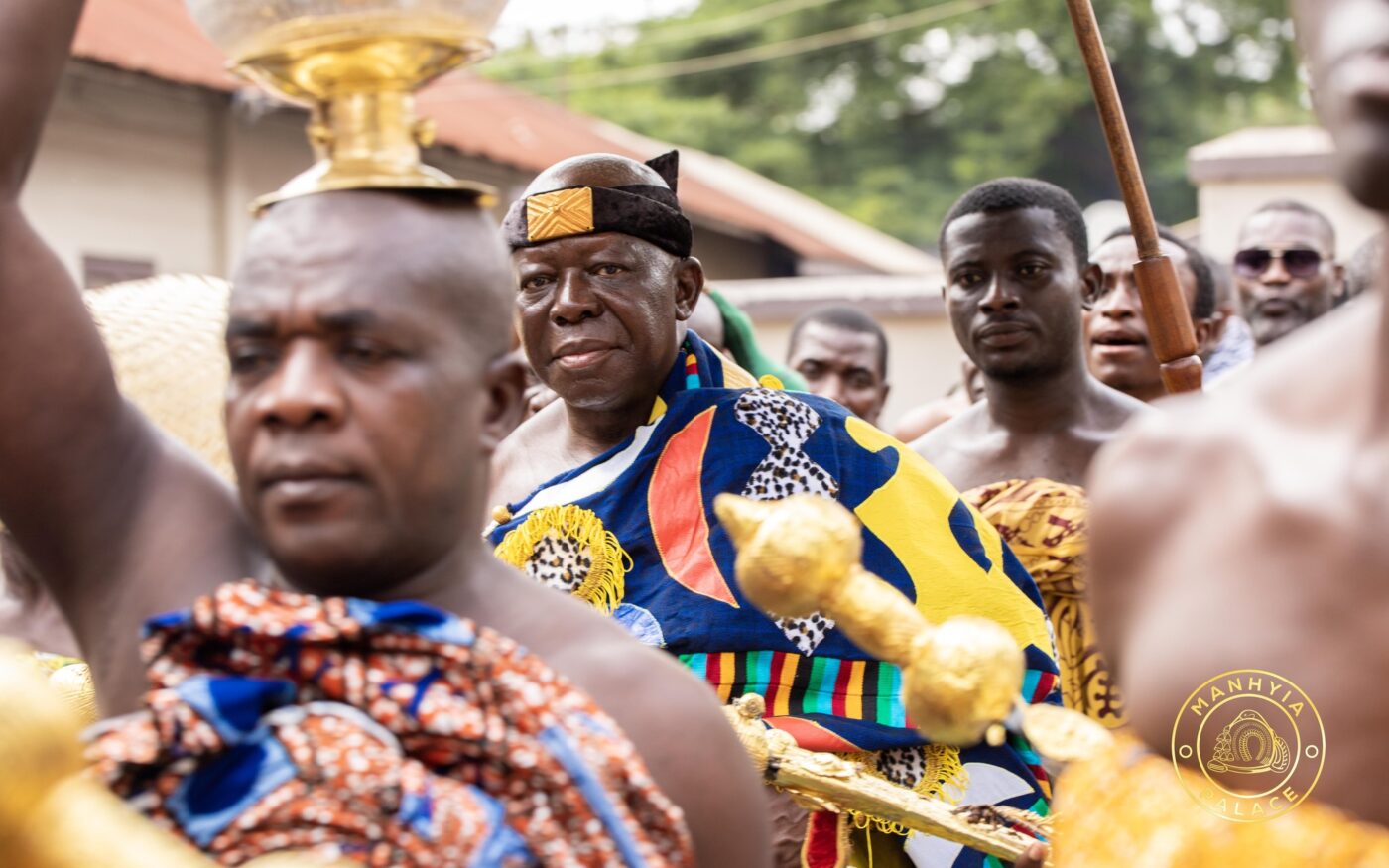 The seventh Akwasidae of the year, celebrated on October 15, 2023, at the Manhyia Palace, drew attendees from around the world.
People from within Ghana and abroad joined the occupant of the Golden Stool, Otumfuo Osei Tutu II, in the quest to observe the revered day on the Asante traditional calendar.
The festival witnessed the presence of a delegation from Tennessee in Memphis, the Ashanti Regional Coordinating Council (ARCC), the Minister for Lands and Natural Resources, Samuel Abu Jinapor, Former footballer Samuel Inkoom, Royal Television (RTv), and others.
Ashanti Regional Coordinating Council (ARCC)
The ARCC joined the festival, represented by a delegation led by Abraham Kwame Antwi, the Municipal Chief Executive (MCE) for Oforikrom. Despite the absence of the Regional Minister, the ARCC continued its tradition of participation.
Minister for Lands and Natural Resources, Samuel Abu Jinapor
Minister Jinapor not only paid tribute to the King but also sought his blessings for his work at the Ministry.
He expressed his deep gratitude to Otumfuo for appointing a representative to attend the 15th anniversary celebration of his father, Buipewura Abdulai Jinapor (II), the Paramount Chief of the Buipe Traditional Area of Gonja.
Memphis Delegation
A delegation from the Ghanaian community in Memphis, which Otumfuo had met during his visit to headline the Memphis In May festival last year, attended the festival. They brought a bag full of gifts in anticipation of Otumfuo's upcoming 25th Anniversary scheduled for next year.
Samuel Inkoom

Former Ghana international and Kotoko player, Samuel Inkoom was also at the Palace on the Seventh Akwasidae.
He formally informed Otumfuo about the upcoming launch of his Football Agency, 'S-Inkoom Football Management Agency,' scheduled for October 28, 2023, in Accra.
Royal Television

The Chief Executive Officer (CEO) of Royal television (RTv), Mr Amankwaa Agyeman together with his staff members also made an appearance before the King.
He informed Otumfuo that his media organization was celebrating its 10th anniversary.
Zongo Nkosuohene

Alhaji Abdul Ali Barry, the Zongo Nkosuohene who missed the festival on the last occasion, ensured his personal attendance on Sunday.
He was accompanied by a delegation from the Zongo community in the Ashanti Region.
By Hajara Fuseini
October 16, 2023
Copyright Manhyia Palace 2023