Coups Cannot Deliver Economic Miracle To Any Country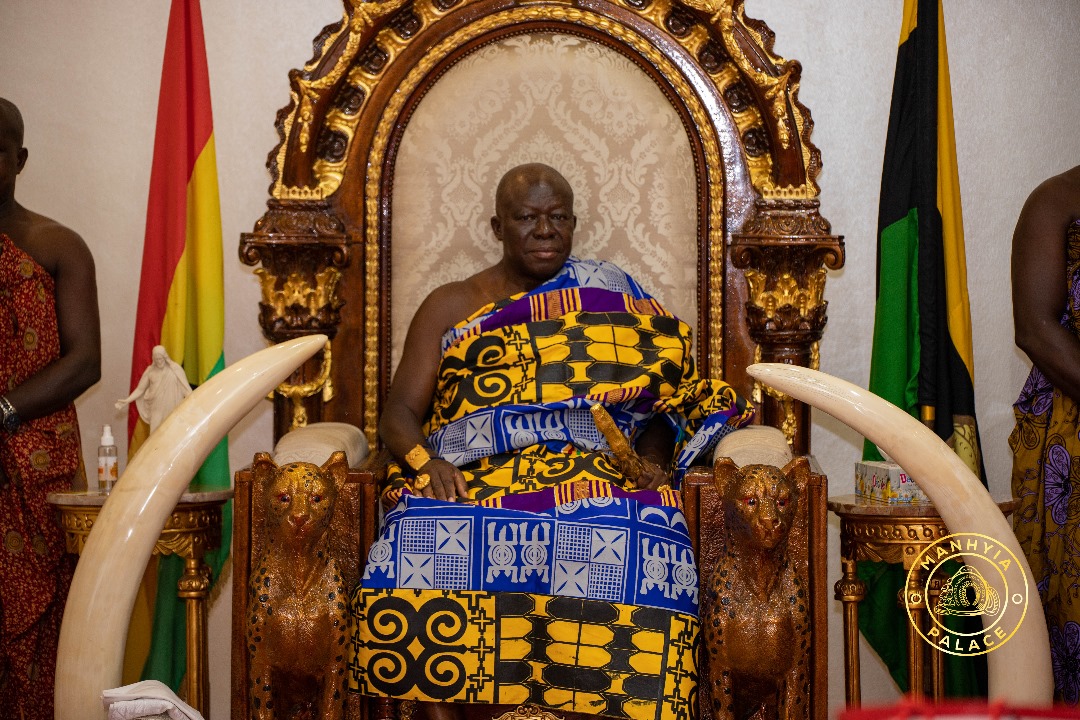 The occupant of the Golden Stool has obviated military takeovers as the panacea for Africa's protracted economic challenges.
It comes as Africa is being battered by a series of overthrows by the military junta with the latest recorded in Gabon.
Delivering the keynote address at the St Andrew Africa Summit on September 16, 2023, His Majesty objected to the overthrow spree.
"Let me make it categorically clear that regardless of the circumstances, I do not think that military intervention offers a solution at this point in the evolution of our Continent. There was a time when circumstances produced the notion that power flew out of the barrel of a gun. Those times are over and we face completely different circumstances now."
Otumfuo chose to liken military interventions to a ride on a tiger.
"In particular, it has to be stressed there is no bullet that can deliver an economic miracle to any country. It has to be said therefore that military intervention is fraught with more dangers than it seeks to solve. It is what I consider a ride on a tiger. Jumping on the back of a tiger is the easy bit. Manoeuvring that tiger and particularly dismounting from the ride is the risk of the cemetery that is best avoided.
"Anyone in the military therefore would be wise to think before he leaps. As they say, the road to hell is paved with the best of intentions and however grievous the temptation and however genuine one's motivation, some precipitate actions may produce the effect of pouring fuel on an already inflamed situation. The problem you create may be worse than what you seek to solve."
He observes the challenge of the African continent is economic and therefore does not require guns or violence to be resolved but intellect.
"The critical problem confronting Africa is the economy. From North to South, East to West and all the joineries in the centre, the burden is the ECONOMY. It is how we ensure every citizen and every family has food on the table. It is how we create jobs for our young men and women so they can stay and serve their country. It is how we find resources to provide education and healthcare for our people. It is how we apply the intellectual gifts with which God has richly endowed us, to improve the conditions we inherited.
"It is about how we mobilise the rich natural resources for the good of our society. The state of our economies impinges on the security of our states. Poverty and unemployment create instability which presents both opportunities for discordant voices. And yet the simple truth of the matter is that there is no quick fix for our economic maladies."
Africa has recorded seven military takeovers since 2020- three in 2021, two this year and one in 2020.
On August 30, 2023, a Gabon military mutiny led by General Brice Clotaire Oligui Nguema ousted Ali Bongo. This followed Niger's coup on July 26, 2023, which saw President Mohamed Bazoum, being ousted by Presidential Guard commander General Abdourahamane Tchiani.
In January 2022, Burkina Faso's army removed President Roch Kabore.
In September 2021, special forces commander Colonel Mamady Doumbouya overthrew President Alpha Conde of Guinea; In April 2021, Chad's army took over power after President Idriss Deby was killed on the battlefield while visiting troops fighting rebels in the north; and In October 2021, General Abdel Fattah al-Burhan led a military takeover in Sudan.
A group of colonels ousted Mali's President Ibrahim Boubacar Keita in August 2020.
By Hajara Fuseini
September 19, 2023
Copyright Manhyia Palace 2023