Demanding Offerings Sometimes Repel People From Church- Asantehene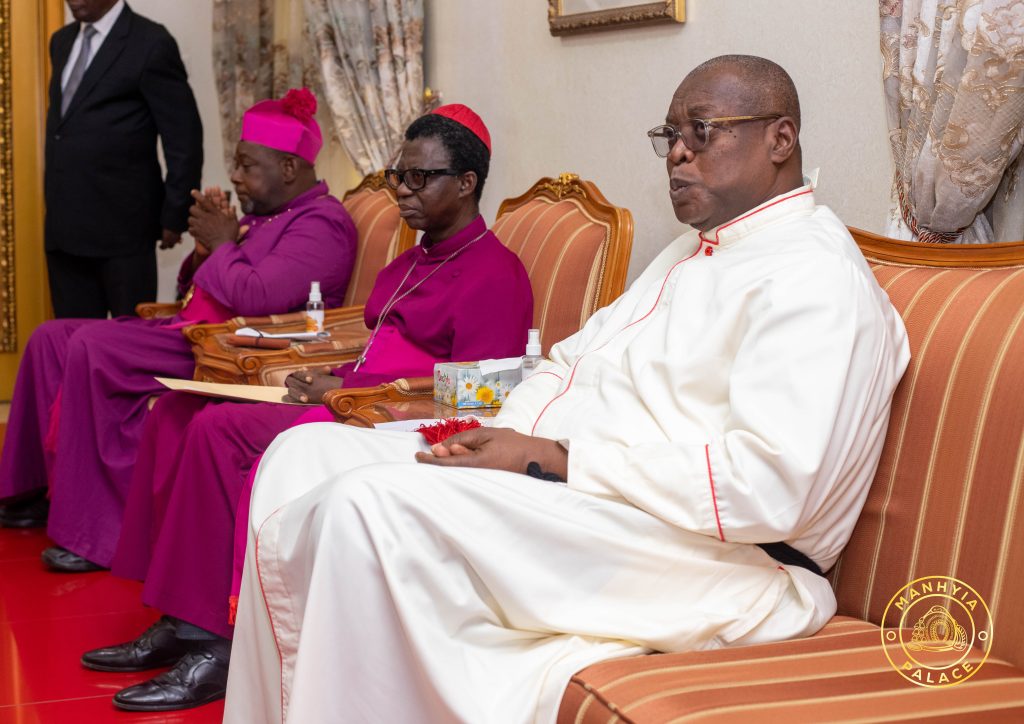 The Monarch of the Asante Kingdom, Otumfuo Osei Tutu II, has recognized that people are forced to stay away from churches due to indiscriminate demand for offerings by authorities of churches and has thus commended the Anglican Province of Ghana for venturing into business.
He concedes that the churches' core mandate is to see to the spiritual well-being of members but holds that the Church needs financing to carry on this mandate.
According to him, offertories alone are not enough and sometimes deter people from going to church.
"Indeed prayer and other spiritual activities are the core mandate of the church but finance is also important. How can the members of the church benefit from the church? They need to have a sure source of income and not always depend on offerings. Begging for tithes and offerings will sometimes deter people from going to church," he said  when a delegation made up of some Bishops of the Anglican Church called on him at the Manhyia Palace on Friday, June 30, 2023.
They were at the Palace to express appreciation to the King for delegating a representative during the official launch of their insurance brokerage, Spirit Insurance, earlier this year.
"Thank you for the good news," Otumfuo said before commending Most Reverend Cyril Ben-Smith for fulfilling his promise to put in place measures that will provide jobs to the members.
"I commend him for this good vision," he added.
He also advised the church to give the enterprise the attention any business needs to thrive.
"If it is managed well, a lot of people will be gainfully employed by it. It will also provide funds for all projects of the church. While providing the spiritual needs of the members, the church will at the same time be providing the physical needs of the members. Make use of advertisement and manage it like a business. Use experts for the job."
He concluded, "This is a great glory to the church and we must do everything to sustain it."
Present were the Bishop of the Internal province of Ghana and West Africa, Most Reverend Cyril Kobina Ben-Smith and the Bishop of the Kumasi Diocese, Rev Oscar Christian Amoah.
By Hajara Fuseini
June 30, 2023
Copyright Manhyia Palace 2023