Owners Of Ike's Cafe And Grill Call On Otumfuo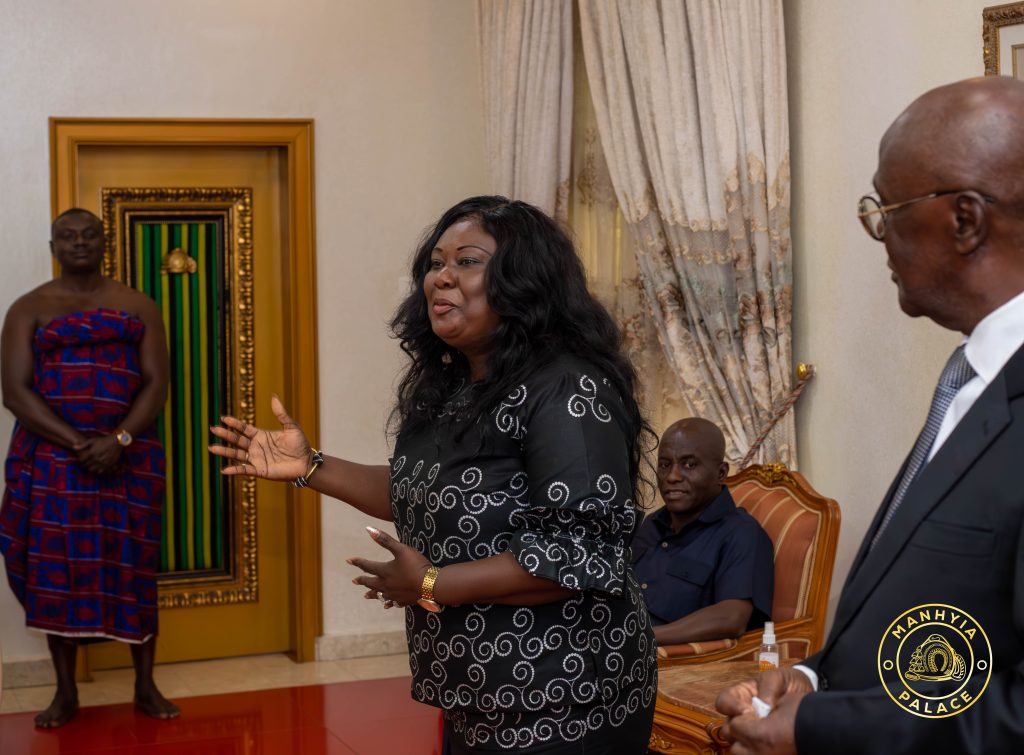 The owners of Ike's Cafe and Grill Ghana, Mr Isaac Kwabena Kwarteng and Mrs Nana Ama Serwaa Kwarteng paid a courtesy call on the King of the Asante Kingdom, Otumfuo Osei Tutu II at the Manhyia Palace.
The visit on June 30, 2023, was to update the King about the progress of the restaurant based at the Ghana National Cultural Center in Kumasi.
The couple recalled how while based in the United States, received counsel from the King to return to Ghana and contribute to the country's development through the establishmnet of businesses.
They said they heeded the counsel, came to Ghana and began the eatery after receiving the blessings of the King.
Thanks to the King's blessings, they said, the business was flourishing quite well. The couple now plans to add a hotel.
"We want to contribute to the development of Asanteman and so we are here to seek further blessings to continue with it."
They also expressed their appreciation to the King for his counsel and blessings.
Thanking the couple for their contribution, Otumfuo Osei Tutu II said he was ready to support and help them in whatever way may be necessary and noted that his prayers are always with his subjects.
He further counselled them to hold in esteem all their employees.
By Hajara Fuseini
June 30, 2023
Copyright Manhyia Palace 2023