Even Colonisers Acknowledged Chiefs' Role – Asantehene Reveals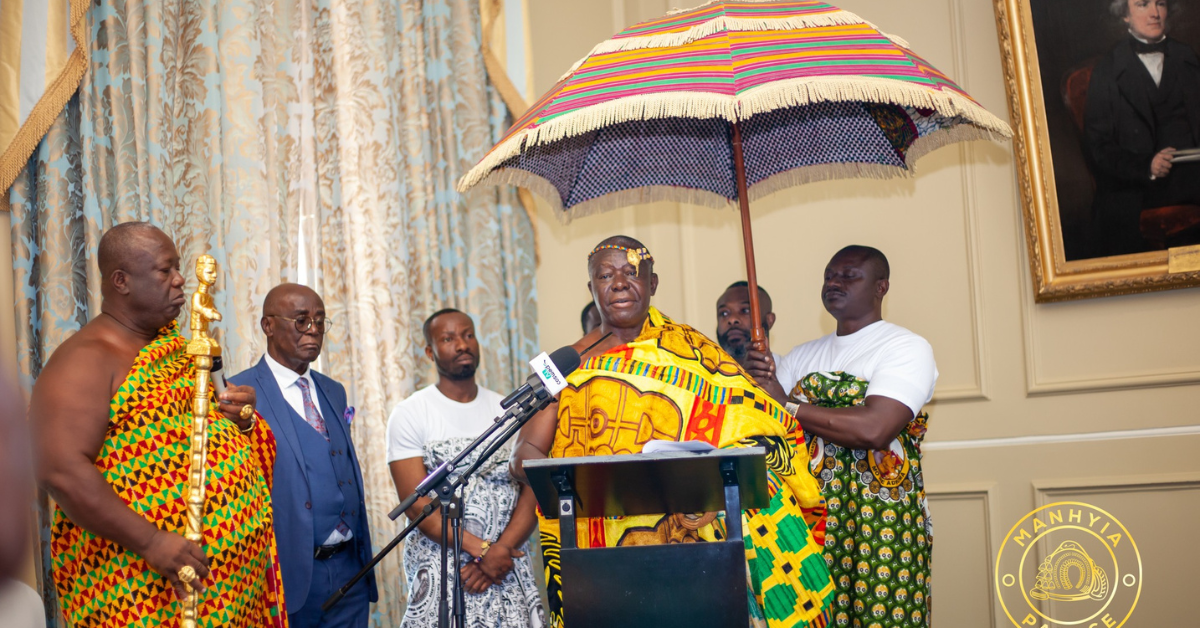 Asantehene Otumfuo Osei Tutu II delivered a compelling address, emphasizing the enduring significance of traditional governance, specifically, the institution of chieftaincy.
He highlighted that even the colonial powers recognized its importance in Ghana's history during his speech at the St Andrews Africa Summit (SAASUM) held in Scotland on September 16.
The Asantehene underscored how British colonial policies recognized the central role of Chiefs.
While they didn't always empower traditional leaders for development, they actively engaged them in the governance process.
"Chiefs became part of the legislature, some served in the Executive Councils which would be the cabinet of today. But more significantly, the traditional structure of governance under the direct rule of the chief remained undisturbed at the local level, leaving the colonial civil servants to concentrate on law and order, taxes, and the provision of such social services as education and healthcare as colonial rule would allow," he elaborated.
The Gold Coast, the Asantehene noted, stood out as a model colony not because of the colonial administrators' exceptional abilities, but due to the inherent efficiency and effectiveness of Chieftaincy institution.
The King further delved into the complexities faced during the struggle for independence.
According to him, new political leaders often did not grasp the full scope of challenges confronting traditional rulers, and conversely, traditional leaders could not anticipate how their relationships with their communities would evolve in the emerging political landscape.
This lack of mutual understanding created trust deficits between traditional and political leadership, negatively impacting the post-independence constitutional arrangements.
Otumfuo Osei Tutu mentioned that making sure traditional leaders had a secure role in the government after gaining independence was not easy and faced difficulties.
St Andrews Africa Summit (SAASUM) is a student-led initiative that promotes a versatile discussion about Africa, Africans, and African Affairs.
SAASUM's primary objective is to provide a platform that stimulates a critical dialogue about the common discourses concerning Africa by bringing together professionals, students, and academics.
Story by Adwoa Serwaa Danso
By Adwoa Serwaa Danso
September 20, 2023
Copyright Manhyia Palace 2023