Economic Struggles Fuel Coups In Africa – Otumfuo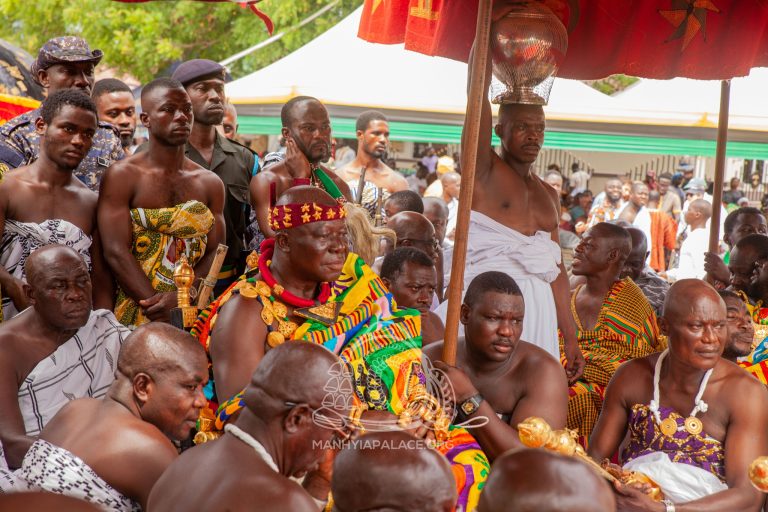 In recent times, Africa has witnessed a resurgence of military coups, raising concerns about the root causes behind these unsettling events.
The Asantehene, Otumfuo Osei Tutu II, has offered valuable insights into the driving forces behind these coups, emphasizing the pivotal role played by the continent's economic challenges.
While each coup may have its unique catalysts, the common thread connecting them is the profound economic difficulties faced by African nations.
These economic challenges have tested the patience of citizens who aspire to see improved living standards and greater economic stability across the continent.
"The critical problem confronting Africa is the economy. From North to South, East to West and all the joineries in the centre, the burden is the ECONOMY. It is how we ensure every citizen and every family has food on the table. It is how we create jobs for our young men and women so they can stay and serve their country… It is about how we mobilise the rich natural resources for the good of our society," remarked Asantehene Otumfuo Osei Tutu during his address at the St. Andrews Africa Summit (SAASUM) on September 16, 2023.
He further elaborated that the economic state of African nations directly impacts their security.
"The state of our economies impinges on the security of our states. Poverty and unemployment create instability
which present both opportunities for discordant voices."
However, Asantehene Otumfuo Osei Tutu made it clear that military takeover is not the solution to Africa's enduring economic challenges. He emphasized that the era when power was perceived to emanate from the barrel of a gun has long passed, and the continent now faces entirely different circumstances.
Furthermore, he highlighted another common trigger for coups in Africa—a growing trust deficit in democratic leadership. Nevertheless, this skepticism towards democratic governance does not equate to a complete rejection of democracy.
He called upon African nations to enhance their economic management, break the cycle of poverty and unemployment, and provide a hopeful future for the continent's youth.
Story by Adwoa Serwaa Danso
By Adwoa Serwaa Danso
September 20, 2023
Copyright Manhyia Palace 2023