Founder Of Pedlo Oil Pays Courtesy Call On Asantehene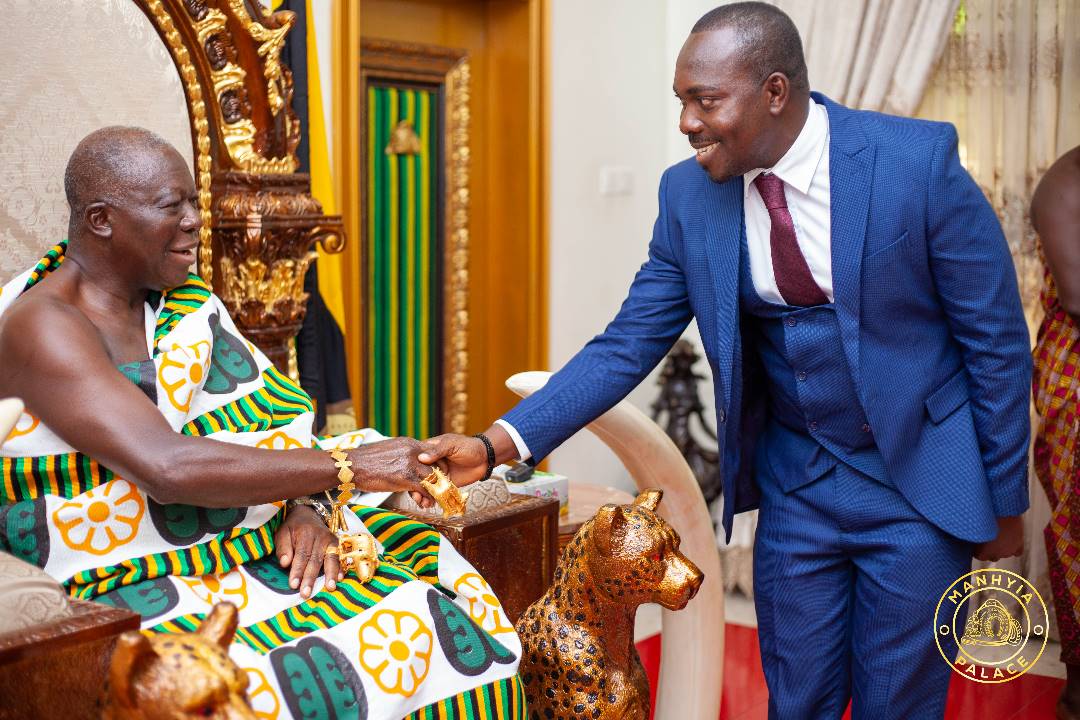 Some Management members of Pedlo Energy Company Limited have paid a courtesy call on Asantehene Otumfuo Osei Tutu II.
Led by Ing Peter Godslove Debrah, the chairman and founder of Pedlo Oil, the group was at the Manhyia Palace on Friday, June 23, 2023.
Group CEO of Pedlo Oil which operates in the oil and gas industry and offshore downstream petroleum sector, stated that their purpose was to officially introduce the company to the King and 'seek permission to enter into His territory'.
Delving into the operations of the company, he said, "We are into the petroleum sector: oil extraction, oil development. For some time now we have been working offshore on the Jubilee Field helping the developers to come up with the necessary tools to be able to extract their oil…we are the first company in Ghana to construct an oil jetty in Takoradi, in largest in Africa and it's been working since 2018."
"We've also been in support of the Team Oil Refinery making sure that it functions even though we are having challenges."
Addressing the delegation on behalf of Asantehene, Akomfrehene Nana Kwasi Abayie, said he was optimistic Pedlo will be successful.
"It's not often that we see Ghanaian indigenous service companies in the industry. There is a plethora of companies in the industry oil in the downstream. A few are in the upstream but what we are keen about is that you are in the services industry and being of service to FFPO is very encouraging. We are hoping that your company will grow because there is not much competition in the service sector."
He also offered the CEO a copy of his 50-page book on the downstream sector which focuses on industry.
On, the Tema Oil Refinery, the former management members of TOR said information privy to him suggests the Refinery is associating with financial groups to finance TOR and put it back on its feet.
On his part, the King said he will keep a close *eye on the industry.
Among the delegation was DCOP Vance Gariba, a friend of the company and administrative members of the Company including Petrina Debrah, and Nancy Sarfo Kantanka.
By Hajara Fuseini
June 23, 2023
Copyright Manhyia Palace 2023