I'm Not Happy With Chiefs In Amansie Area; Otumfuo Admits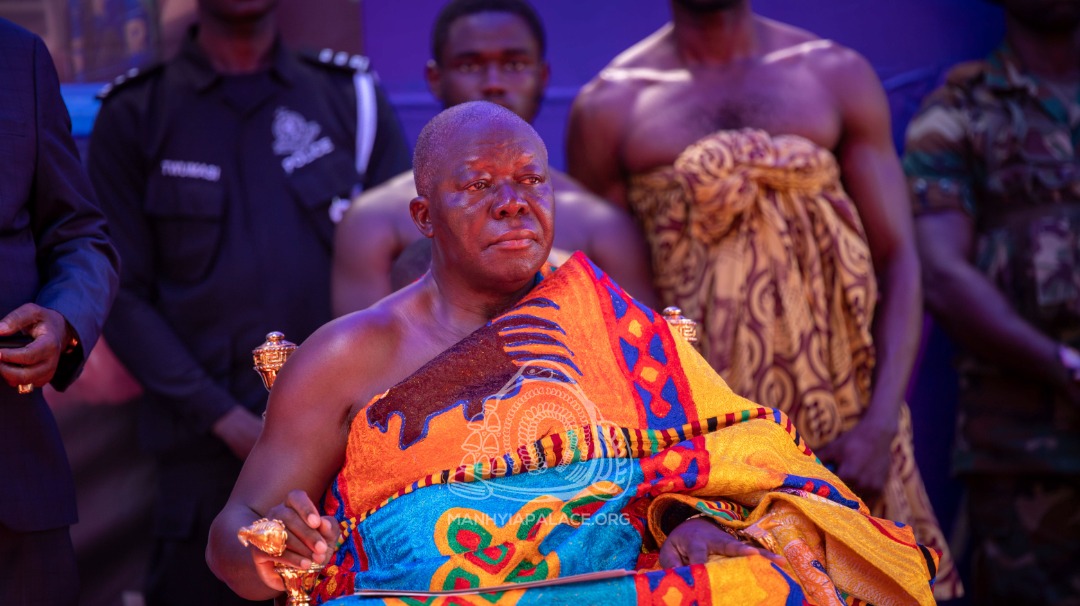 "I am not happy with chiefs in the Amansie area where galamsey has taken over the land," Asantehene, Otumfuo Osei Tutu II, has disclosed.
He was speaking at the launch of the Green Ghana Day on Wednesday, May 17, 2023, at the Kwame Nkrumah University of Science and Technology (KNUST).
According to him, the chiefs cannot be excused for the wreckage illegal mining is doing to lands in the areas.
"I say to them that if you sit there and claim you don't know what is happening, then you are not fit to be chief over there. These are matters we are going to take up again and I don't care who it is because we have to enforce it and I have to start with my chiefs first and government has to deal with the other ones."
Amansie South and West are very notorious for illegal mining. In September last year when the Minister for Lands and Natural Resources, Samuel Abu Jinapor visited the Amansie South District, he was met by abandoned galamsey pits in forest reserves. Tracts of farmlands and forest reserves had also been destroyed.
In his speech, the King said chiefs in these areas will have to answer to him after a planned tour of the sites.
"I'm going to take a drive around those areas-in the Amansie to Manso Nkwanta area. I've gotten reports about those areas and I'm going to do that. If I finish with that, all the chiefs around that area may have to answer to why that has happened."
He also disclosed he has directed the chiefs in the Bekwai District which is also struggling with the act to collaborate with the Forestry Commission to figure out a solution to it.
"I was alarmed to hear during the Minister's press briefing a couple of days ago that forest reserves in the Bekwai district including the Oda River, Subin shelter belt and Apampram forest reserves are the most difficult reserves to control due to the activities of illegal miners and loggers. This cannot continue. I have therefore charged the chiefs of these areas to work with the Forestry Commission to find ways to rid these forests of the illegal miners and loggers."
By Hajara Fuseini
June 9, 2023
Copyright Manhyia Palace 2023