Otumfuo Urges Chiefs To Learn From Destooled Colleagues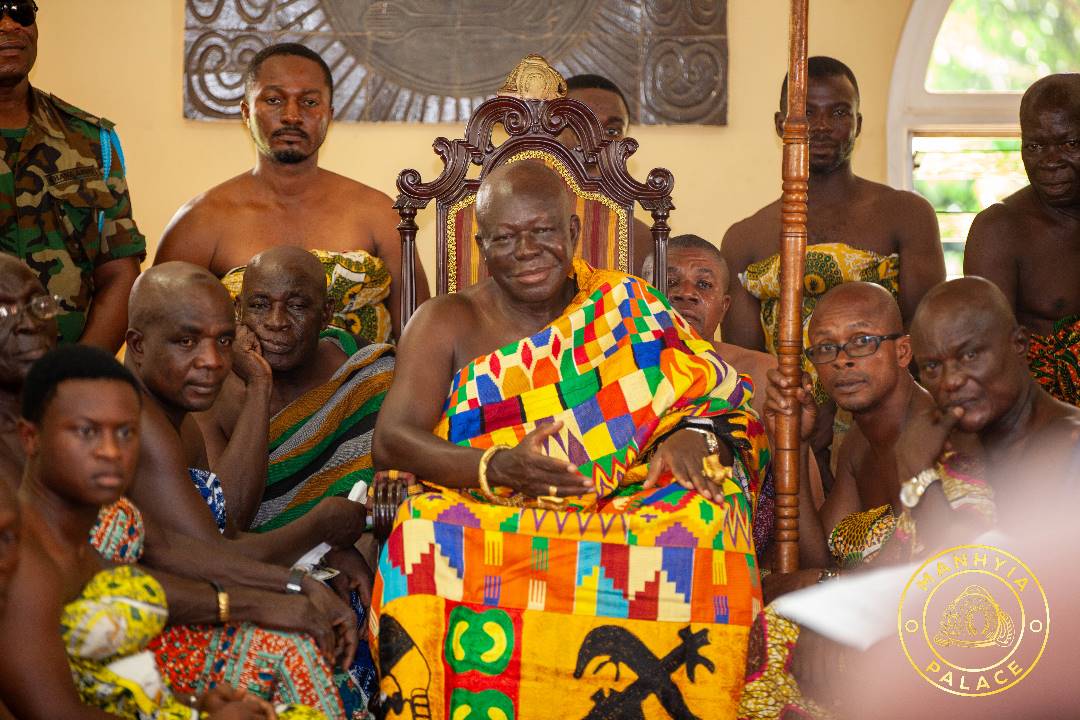 His Majesty Otumfuo Osei Tutu II, the King of the Asante Kingdom, has called on current traditional leaders in the Kingdom to draw lessons from the mistakes and misconduct of destooled Chiefs and make necessary adjustments in their own conduct.
This advice comes following the recent destoolment of two Chiefs in the Asante Kingdom within the past two weeks.
On Monday, May 29, 2023, the Asantehene ordered the destoolment rites of Nana Kwame Owusu Agyemang, the former Antoahene, due to his disregard for traditional rites and misconduct.
Yesterday, June 8, 2023, during a meeting of the Kumasi Traditional Council at the Manhyia Palace, His Majesty once again ordered the destoolment rites of Nana Nketia Boampong II, the Chief of Kwaso in the Ejisu Municipality, following his involvement in bribery allegations.
Prior to the final decision, the various divisions of the Council expressed their disappointment in the Chief of  Kwaso's  actions and recommended his destoolment. The divisions, including Benkum, Nifa, Akwamu, Adonteng, Kontire Gyaase, Ankobea, Manwere, Kyidom, Nkosuo, and Akyeame, unanimously expressed their disapproval.
Nana Nketia Boampong II had initially denied accepting 150,000 Cedis as part payment of the 300,000 Cedis he demanded from an individual. However, his denial was contradicted by his own witnesses, who informed the King that they had to sell their vehicle to meet the part payment demands.
In his judgment, the Asantehene urged all Chiefs in the Kingdom to refrain from engaging in actions that tarnish the reputation of the Golden Stool. He emphasized that the Stools in the Asante Kingdom are not for sale and warned others involved in similar dealings to abstain from such disgraceful behavior.
The King's admonition serves as a reminder to traditional leaders of their responsibility to uphold the dignity and honor of their positions, and to serve as exemplary figures for their communities.
Story by George Addo
By Adwoa Serwaa Danso
June 9, 2023
Copyright Manhyia Palace 2023