Otumfuo And King Charles Share Strong Ties – Protocol Officer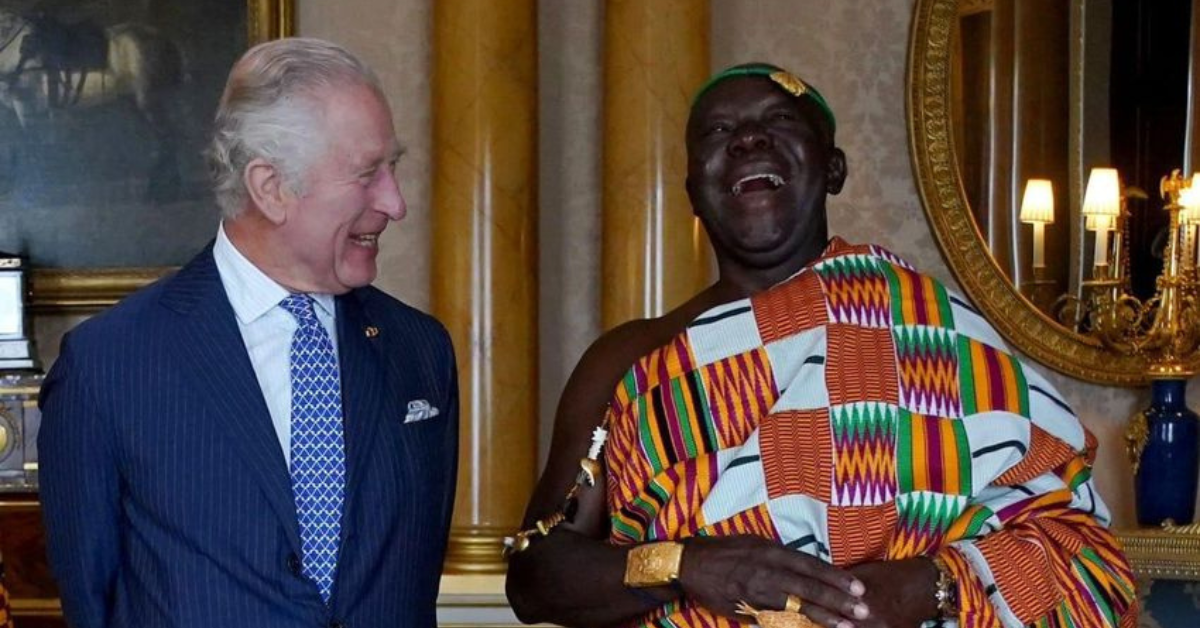 Mr Emmanuel Osei Sarfo, the Chief Executive Officer (CEO) of Ashanti Broadcasting Corporation, has revealed that Otumfuo Osei Tutu II, the revered King of the Asante Kingdom, and King Charles III share a close and meaningful relationship.
This extraordinary bond was emphasised by Mr Sarfo, who disclosed that whenever King Charles visits Ghana, his initial destination is always the Manhyia Palace, where he visits Otumfuo before engaging with government officials.
This symbolic act underlines the profound friendship between them and the significance they attach to maintaining a robust connection.
During an interview with Akosa on Adomankomasem, Mr. Sarfo, who also serves as the King's Deputy Head of Protocol, provided insights into the private discussions that transpired during Otumfuo's recent visit to the UK.
These intimate conversations offer an invaluable opportunity for the leaders to exchange ideas, share experiences, and strengthen their relationship even further.
A memorable moment, captured in a trending photograph, showcases Otumfuo and King Charles sharing a hearty laugh.
Mr. Sarfo shared the heartwarming backstory behind this image, revealing that King Charles had conveyed to Otumfuo that his late mother had advised him to emulate the revered leader if he desired to rule effectively.
This touching revelation not only demonstrates the level of trust and admiration between the two leaders but also serves as a testament to the profound impact and influence of Otumfuo.
On Saturday, May 13, the King and his wife returned from their trip to the United Kingdom (UK), where they had travelled specifically to attend the coronation of King Charles III.
By Adwoa Serwaa Danso
May 16, 2023
Copyright Manhyia Palace 2023