Otumfuo, Honoured Through The Ages, Says Historian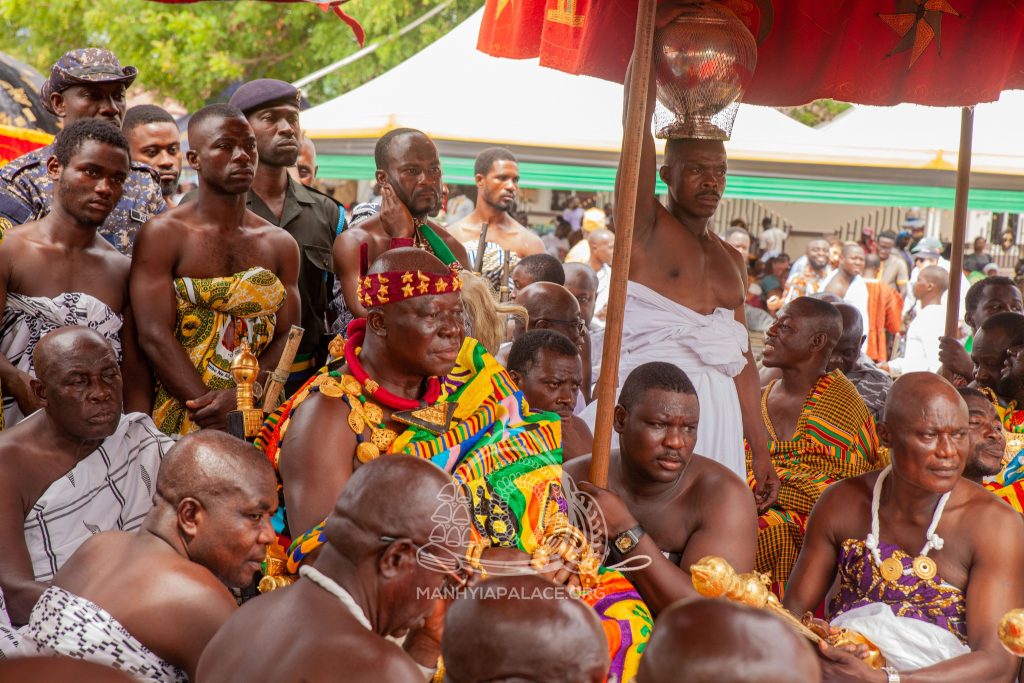 According to esteemed historian Prof Kofi Ellison, Otumfuo Osei Tutu II has consistently commanded recognition, respect, and admiration throughout different eras and time periods.
Speaking in an interview with George Adjei on Obi Man So, Prof Ellison emphasised that Otumfuo does not rely on external sources for honour, as he inherently possesses honour and has been revered throughout his reign.
Moreover, he pointed out that the recent invitation for Otumfuo to witness the coronation of King Charles III is not an unprecedented occurrence.
"In June 1953, the Asantehene, Sir Agyeman prempeh II nominated Nana Kusi Apea to represent him at the coronation of Queen Elizabeth III," he said.
Prof commended the remarkable accomplishments of Otumfuo, stating that he not only raises the flag of Asanteman high but also that of Ghana as a whole.
Otumfour and Lady Julia were given a grand welcome on May 13, upon their return from the UK where they attended King Charles' coronation.
By Adwoa Serwaa Danso
May 16, 2023
Copyright Manhyia Palace 2023