Otumfuo On "Reconnection" Mission In Trinidad And Tobago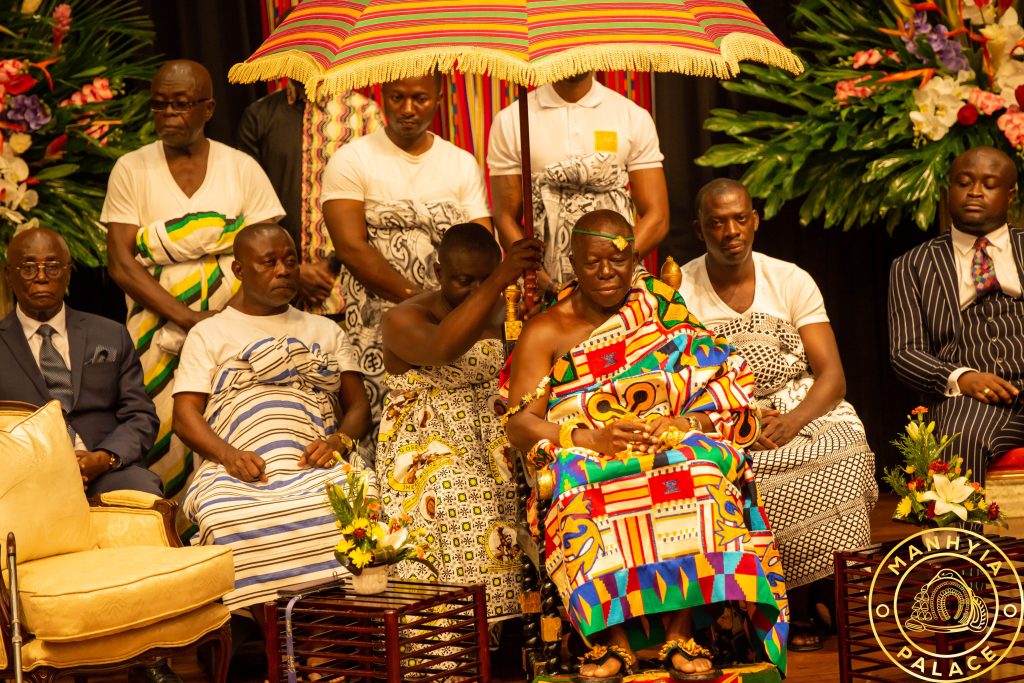 The 16th occupant of the Golden Stool, Otumfuo Osei Tutu II has disclosed his visit to Trinidad and Tobago is part of his responsibility to get reconnected with descendants of African origin who got ostracized through the dehumanising slave trade.
Touting the resilient spirit of the African in surviving the cruelty of enslavement, he was compelled to draw in the famous adage of the Asante Kingdom on the porcupine: "Asante Kotoko: wo kum apem a apem bɛba" to wit, "if a thousand is killed, a thousand shall storm back."
This spirit, he said he sees "fully reflecting" in the people of the Caribbean Islands in the United States, in Brazil and the heartland of Europe.
"Through the pain and agony of our history, through the incomprehensible destruction of the slave trade and the colonial subjugation, millions of our sons and daughters were thrown into boundaries across the sea centuries past."
He furthered, "Millions of our own perished at the hand of slave masters in heart-wrenching circumstances but far from being servitude to oblivion by the tide, their seeds have germinated proudly bearing the glorious seeds we behold today in Trinidad and Tobago and the many beautiful nations of the Caribbean. Millions now stand tall on the ashes of the martyrs who fell testimony to the undying spirit which says 'wo kum apem a apem bɛba'. Just as our spirits cannot be broken so we cannot be divided or estranged from our heritage."
As such, His Majesty underscored the need to place great importance on reuniting with the Caribbean island states and his role to see that done.
He said he became conscious of his duty to reconnect with the people in the Caribbean the moment he ascended the Golden Stool and set out to do just that.
"From the moment we ascended the golden stool of the Asante Kingdom, we have been conscious of the role destiny has placed on us to reconnect with every land where the seeds of our heritage have been sown and to encourage and help turn them into flower."
This becomes his second time following up on that mission since ascending the throne in 1999. He started with a visit to Barbados in 2008 and has furthered it now in Trinidad and Tobago.
He said this while delivering an open lecture at the University of West Indies (UWI) at the St Augustine Campus on Thursday, August 3, 2023.
By Hajara Fuseini
August 5, 2023
Copyright Manhyia Palace 2023