Otumfuo Receives Pope Francis Medal, Rosary On Christmas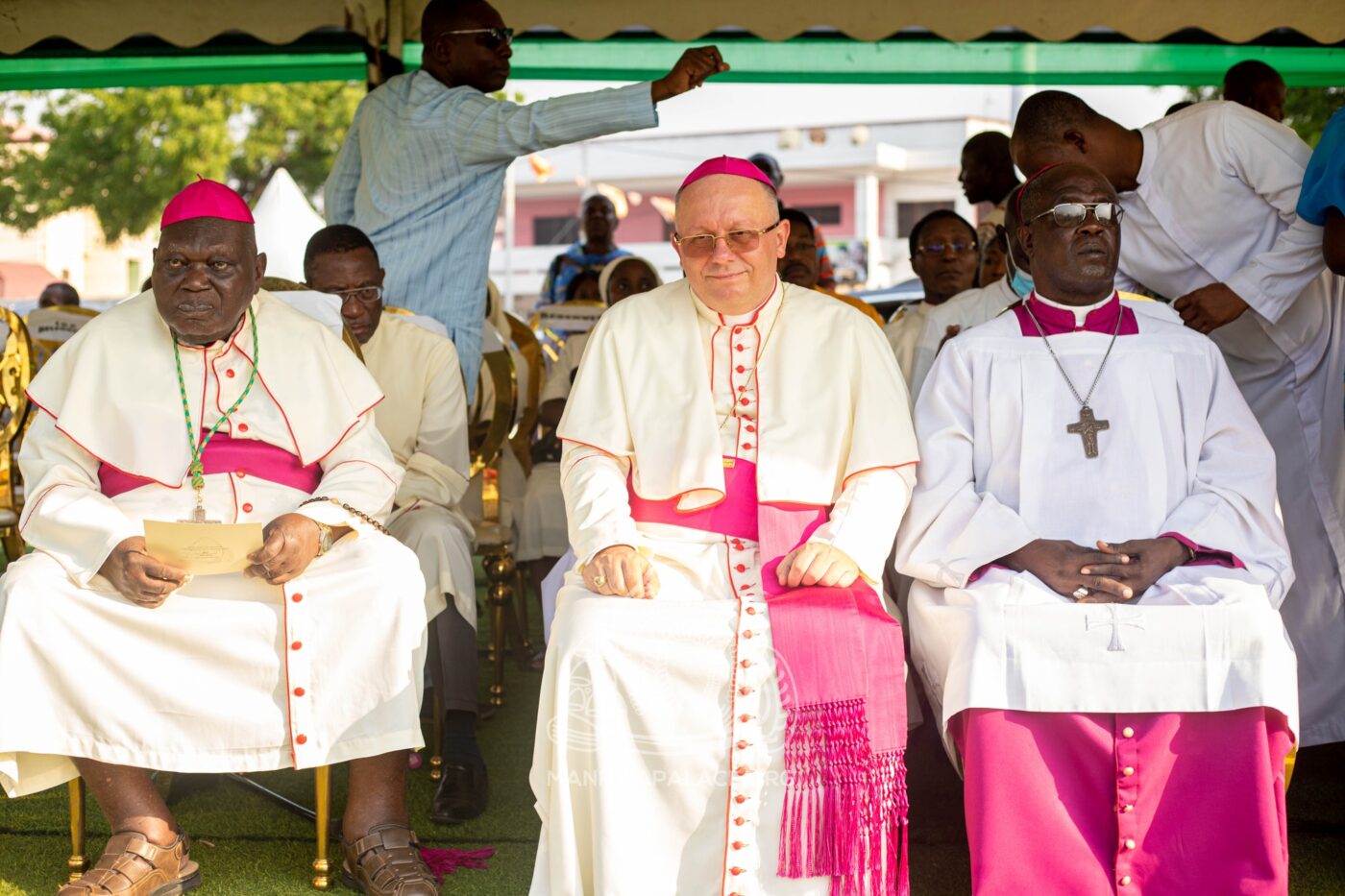 The Monarch of the Asante Kingdom, Otumfiuo Osei Tutu II has been given a version of the silver medal of Pope Francis and a rosary on the occasion of Christmas and the last Akwasidae festival of 2022.
It was presented to him by Apostolic Nuncio to Ghana, Archbishop Henryk Jagodziński on Sunday, December 25.
He made the presentation when he took his turn with a delegation to pay homage to the King at the Manhyia Palace where the festival was being observed.
In an exclusive interview with the Head of Opemsuo Radio's News Desk, Mr Kwabena Kyeremateng Addo, after the presentation, the representative of Pope Francis in Ghana explained the essence of the gifts.
"This is very significant and this kind of medal Pope is given to very important people by his (Pope Francis) representative like me", he said indicating that the medal is often given to heads of State.
For the rosary, he explained, "I know that His Majesty is an Anglican and a Christian. Today we celebrate Christmas and we can't celebrate Christmas without the blessed Mary. The rosary which is the cross is the version with which we ask the Virgin Mary to intercede to his son on our behalf. The rosary is also a symbol of our Christian unity: that we believe in one Jesus Christ".
An official medal was commissioned by the Vatican in 2013 to commemorate the 1st year of the pontificate of Pope Francis.
The medal is produced by the Italian State Mint and is available in gold, silver, and bronze. It features a portrait of the Pontiff and the signature of the artist who designed the coin, Mariangela Crisciotti.
Source: opemsuo.com/Hajara Fuseini
By alugi12
December 25, 2022
Copyright Manhyia Palace 2023