Royal Golf Club Congratulates Otumfuo On 24th Anniversary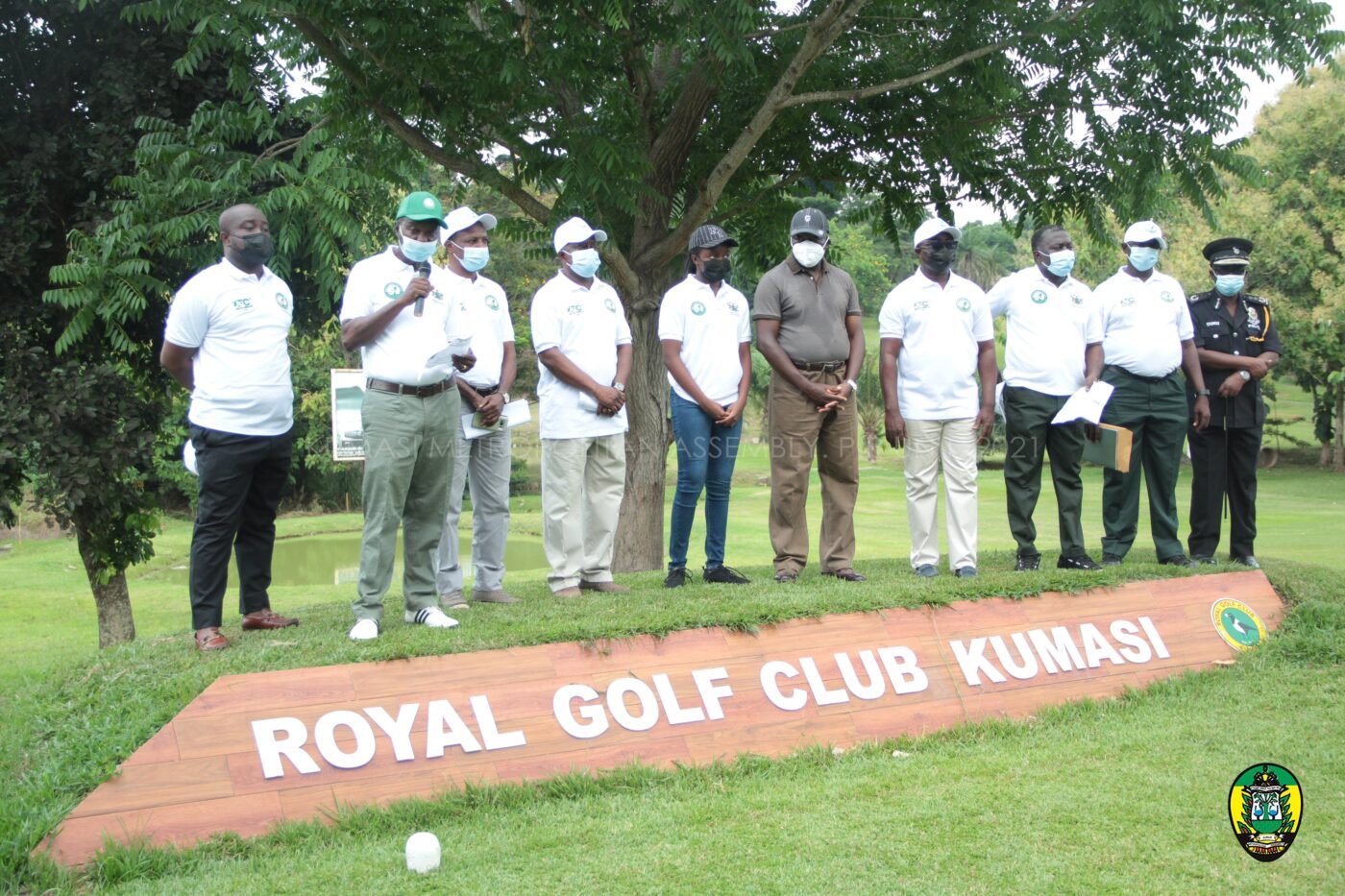 The Royal Golf Club in Kumasi, has congratulated its patron and the King of the Asante Kingdom, Otumfuo Osei Tutu II, on the occasion of his 24th anniversary since being crowned King.
Speaking on behalf of the club, Head of Operations, Prof. Kofi Baiden expressed admiration for the King's many contributions to the development of the Asante Kingdom.
Among these contributions is the establishment of the Royal Golf Club, which has seen a significant increase in the number of people playing golf since the King's ascension to the throne.
"It's been 24 years since he ascended the throne. His contribution to the development of the Kingdom is uncountable. One of them is the Royal Golf Club. Since his time, the number of people who play golf has increased," he said.
In addition to his support for golf, the King has made substantial contributions to education, health, water and sanitation, entrepreneurship, culture and heritage, peace, and development in Ghana.
His efforts have earned him global recognition, including numerous awards and honours such as the prestigious Pillar of Peace award.
In recognition of his outstanding contributions, a commemorative gold coin was launched in his honour by the Precious Minerals Marketing Company (PMMC) in collaboration with the E On 3 Group in 2021.
The following year, he was presented with a piece of St. Augustine's Cross, an award of merit given by the Archbishop of Canterbury to members of the Anglican Communion who have made significant contributions to the life of the worldwide Communion or to a particular autonomous church within Anglicanism.
Plans are currently underway to launch philatelic stamps in honour of the King, through a collaboration between the International Intergovernmental Corporation and the Ghana Post Philatelic Committee.
Otumfuo Osei Tutu II is the 16th monarch of the Asante Kingdom and ascended the Golden Stool on April 26, 1999, succeeding the late Otumfuo Opoku Ware II.
He celebrated the stride during the third Akwasidae of the year which was attended by dignitaries and subjects from across the country and beyond on April 30.
By Hajara Fuseini
May 8, 2023
Copyright Manhyia Palace 2023