Otumfuo, Lady Julia Grace Kufuor's Portrait Unveiling At Oxford University
His Majesty Otumfuo Osei Tutu II and Her Royal Highness Lady Julia dignified a ceremony to unveil a portrait of former President John Agyekum Kufuor at Exeter College, one of the constituent colleges of the University of Oxford in England.
The monarch and his wife were invited to the event which took place at the University's Rector's Drawing Room on 9 May.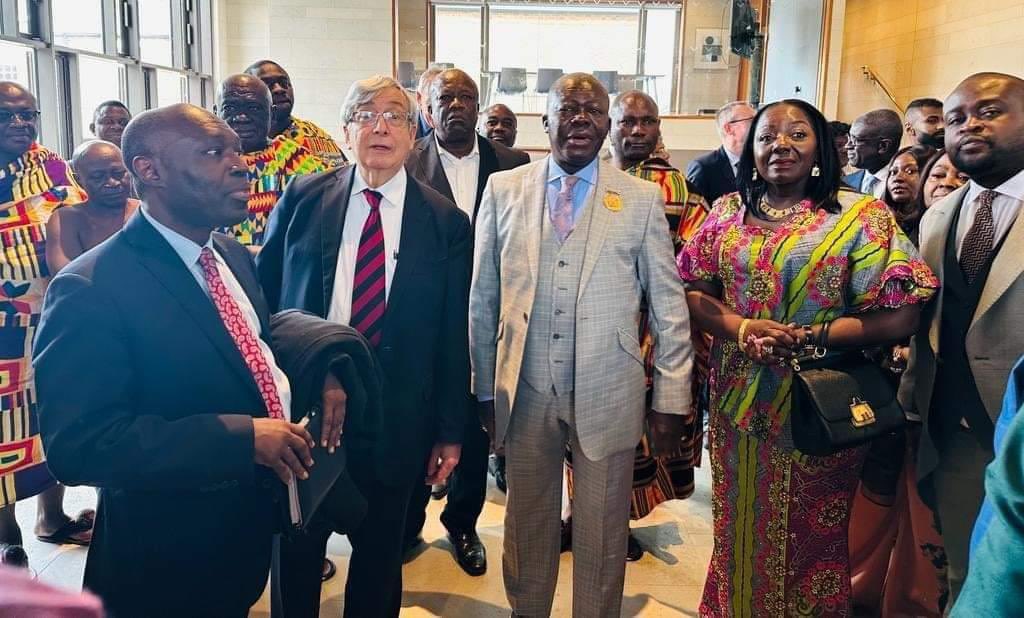 Exeter College announced its decision to honour the former President of Ghana- alumni- with a portrait in recognition of his "distinguished career".
He graduated from the University in 1964 with a master's degree in philosophy, politics, and economics.
It says the portrait will hang on the College's historic Turl Street site.
The portrait by Naima Aouni, a Belgian, intentionally portrays President Kufuor seated behind a red background on a green chair in a black suit with a gold pin on his collar.
The artist creatively captured the former President in the colours of Ghana.
Speaking of her choice of colours in the painting, the College said, "She chose a red background for its vividness and because it complemented his skin tones.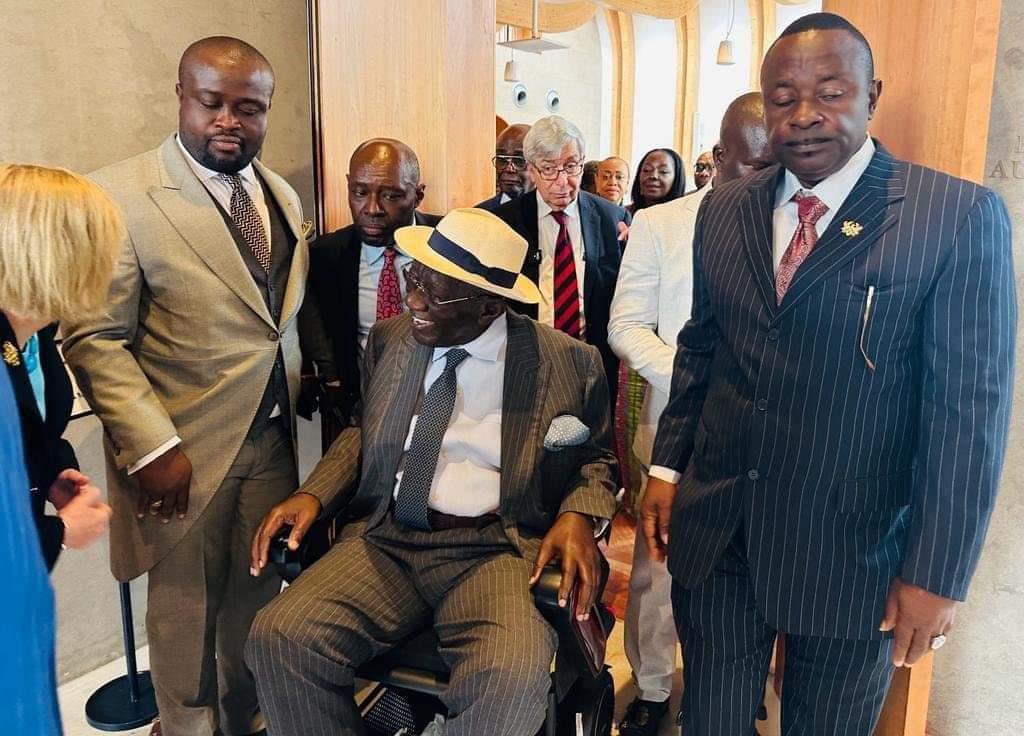 "The gold pin on his collar represents the abundant mineral wealth found in Ghana. Finally, a rich forest green armchair has parliamentary tones and completes the colours of the Ghanaian flag."
According to the University's rector, Rick Trainor, "President Kufuor's importance as a democratically elected and high achieving President of Ghana, and in more recent years as an international statesman, more than justifies his portrait's inclusion in Exeter's historic Hall alongside other eminent people associated with the College since its foundation in 1314."
Hanging on a board in the University's Rector's Drawing Room, the portrait stood in the middle of the Ghanaian royals and the former president in a picture.
Asantehene visited the United Kingdom with his wife as part of an invitation for the coronation of King Charles III which took place on Saturday, May 6.
By Hajara Fuseini
May 9, 2023
Copyright Manhyia Palace 2023