Trinidad And Tobago Eager For Asantehene's Visit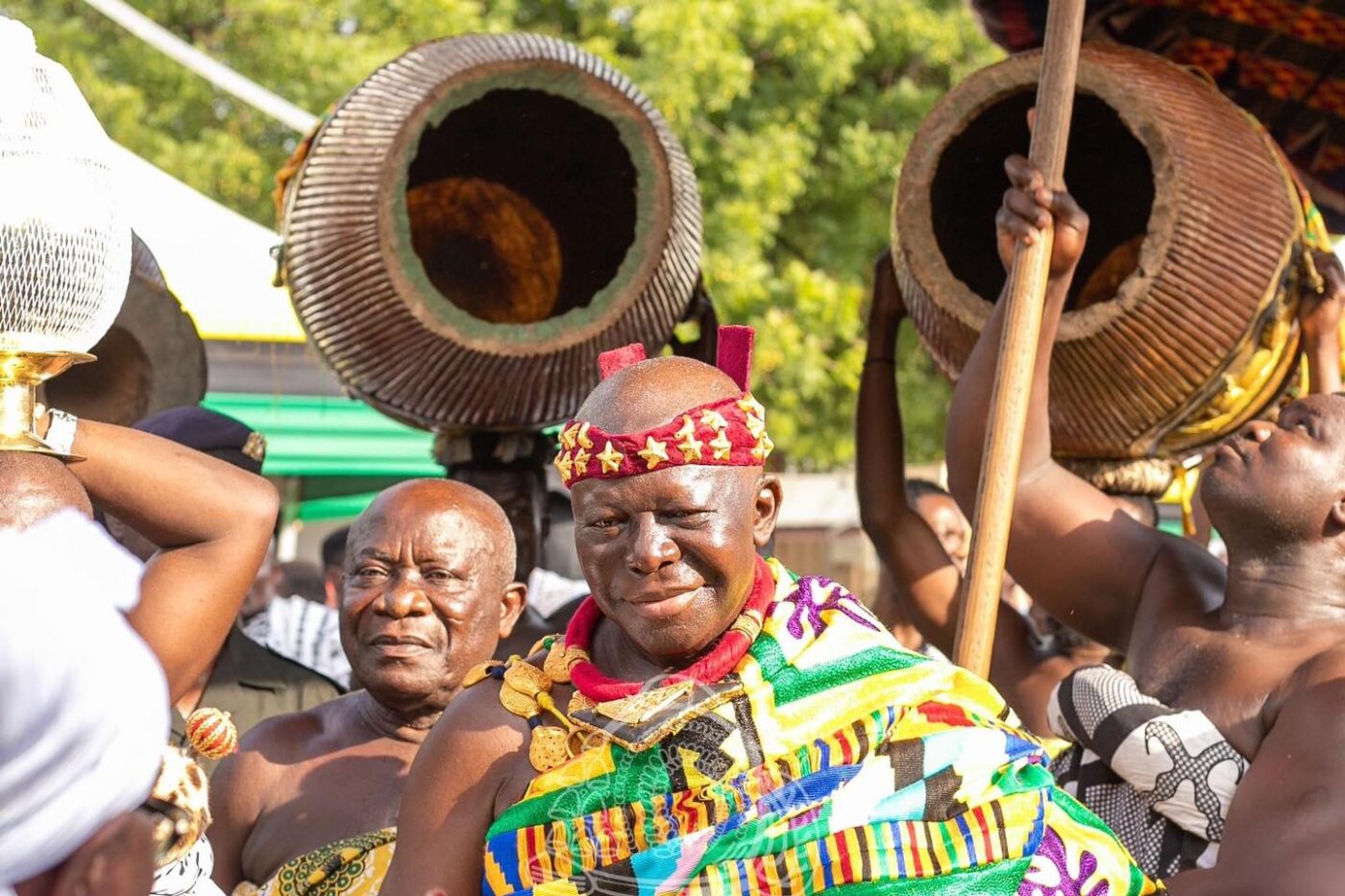 Dual-island Caribbean nation Trinidad and Tobago is eager and ready to host the occupant of the Golden Stool, His Majesty Otumfuo Osei Tutu II and have a feel of "true royalty".
His Highness will over the weekend begin his one-week state visit in the South American country aimed at enhancing diplomatic relations between Ghana and Trinidad and Tobago as well as trade relations.
The country has expressed its eagerness to host him stating, "A King is Coming!"
The Country's government Communication directorate has already posted details about the visit on their official social media platforms including Facebook and Instagram.
His Majesty will arrive in the country on Sunday, July 30 and end his visit on August 5.
"His Majesty will be the guest of honour at the Emancipation Celebrations hosted by the Ministry of Tourism, Culture and the Arts and the Emancipation Support Committee. He will also offer the Ashanti Diaspora within Trinidad and Tobago an opportunity to meet with him," it communicated.
During a courtesy call to extend an invitation from Prime Minister Keith Rowley, Trinidad and Tobago High Commissioner to Ghana resident in Abuja in Nigeria, His Excellency Wendell Vincent Carlton De Landro said Otumfuo's visit would be the first from an African King and a display of "true royalty" in the country.
The long overdue visit was scheduled to happen in 2020, however, it was postponed due to the covid-19 pandemic.
Trinidad and Tobago's Government Communications department notes that Asante royal ties to the country can be dated to 1881 with the arrival of Prince Kofi Nti, son of King Kofi Karikari, the tenth King of the Asante Empire.
"In 1883, Prince Kofi Nti designed a Signal Station which was built at Fort St. George, Port of Spain," it added.
"During the slave trade, many enslaved West Africans were brought to the Caribbean. Following the abolition of slavery in 1834, the African Diaspora established themselves and their cultures, leaving a unique mark on the tapestry of the history of Trinidad and Tobago. In 1985, the historic decision was made to memorialise the liberation of enslaved Africans with a public holiday."
By Hajara Fuseini
July 27, 2023
Copyright Manhyia Palace 2023