Young Ghanaian Entrepreneur Honours Asantehene With Customised Wristwatch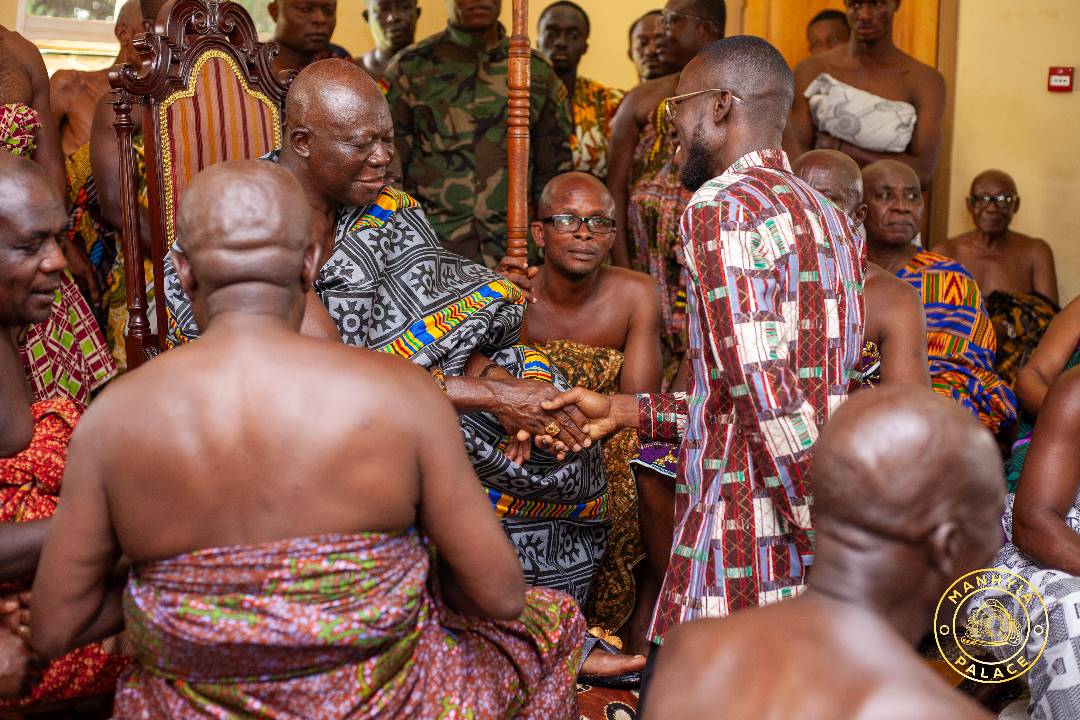 The Director of Hourhand Watch Company, Patrick Amofah, has gifted Asantehene Otumfuo Osei Tutu II with a customized wristwatch in recognition of the King's contributions towards the peace and development of Ghana.
The watch is the customized version of a new brand of watches called Warrior King Heritage, which the company will be introducing onto the market.
According to him, the King's version is 18-karat gold electro plated valued at GH100,000.
"We made a very particular piece which is fully customized for Asantehene…We wanted to honour the Asantehene with such a timepiece due to his impact on our country and Asanteman."
In an exclusive interview with Opemsuo Radio, he said his company would be making and launching 100 pieces of the Warrior King Heritage wristwatches in August this year.
He said the watches would be sold to specific persons and its kind would not be manufactured after the 100 pieces are sold out.
His presentation was on Wednesday, July 5, 2023, at the Manhyia Palace during the celebration of the 5th Awukudae of the year on July 5, 2023.
By Hajara Fuseini
July 6, 2023
Copyright Manhyia Palace 2023