Otumfuo Offers Ghanaian Robot-builder Scholarship To AAMUSTED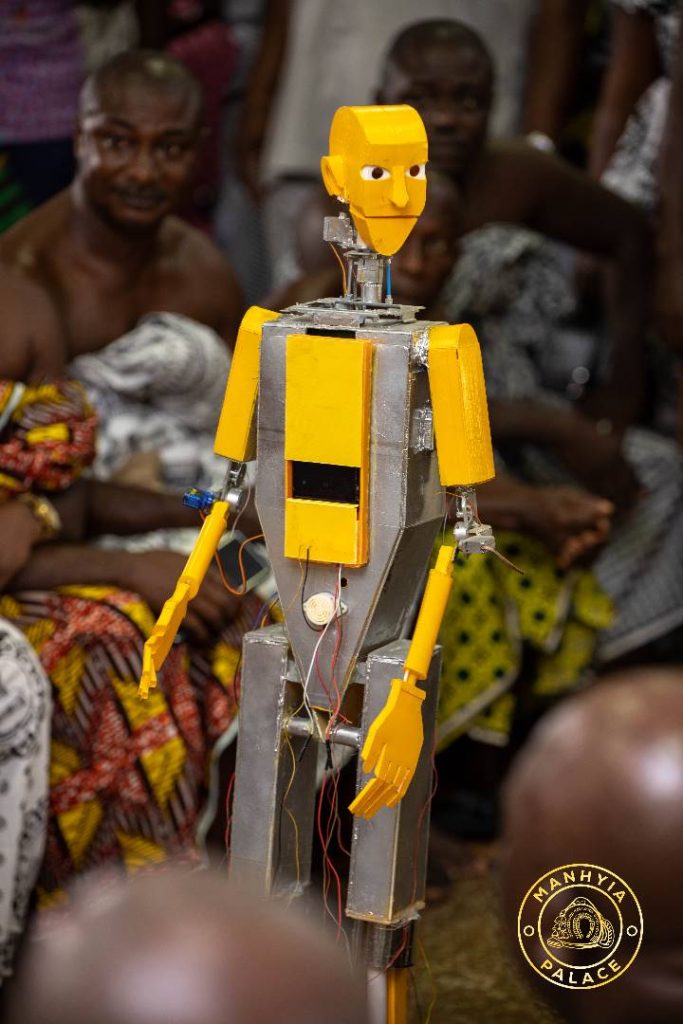 The Monarch of the Asante Kingdom, Otumfuo Osei Tutu II, has ordered the immediate admission and granted a full scholarship to a young Ghanaian high school graduate, Acheampong Opoku Kwame, who has built a robot.
He will be studying at the Akenteng Appiah-Minka University of Skills Training and Entrepreneurial Development (AAMUSTED) after being deprived an opportunity into the tertiary institution due to financial constraints.
The order for his admission and the scholarship was granted by Otumfuo after Kwame presented his self-made robot to Otumfuo during the celebration of the 5th Awukudae of the year on July 5, 2023, at the Manhyia Palace. He pointed to financial constraint as a major challenge to climbing further the academic ladder when asked why he had not continued his education after graduating from high school in 2022.

The former student of Sekyeredumase Technical School said the robot can teach, make presentations, serve as a tourist attraction, and check temperature although work on it is not fully completed.
In demonstration, the robot addressed the King and other elders at the event.
In an exclusive interview with Opemsuo Radio, Kwame couldn't hide his joy over the scholarship and expressed his immense gratitude.
"It seems I'm dreaming and it was unexpected."
He revealed it took him two years to successfully put together the art and outlined financial and mechanical challenges as his major villain in completing the project.
"I failed many times  but I persisted until finally I was able to make this," he said before adding that his inspiration is in-built and had been there since childhood."
In the next five years, he sees himself as an engineer.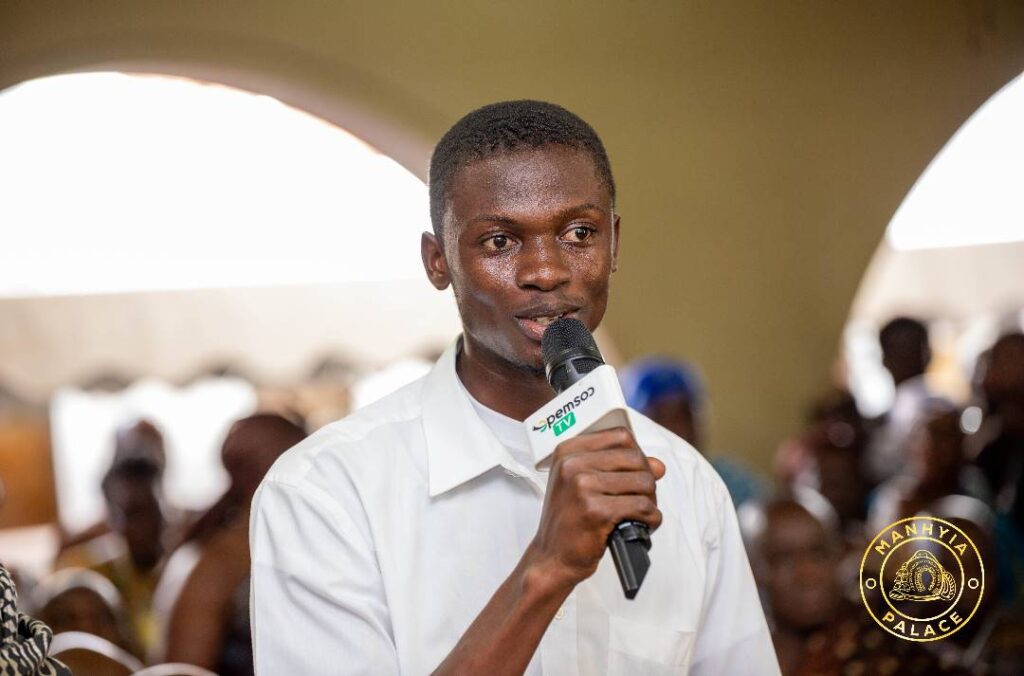 By Hajara Fuseini
July 6, 2023
Copyright Manhyia Palace 2023