2022 Miss Teen Tourism World Meets Asantehene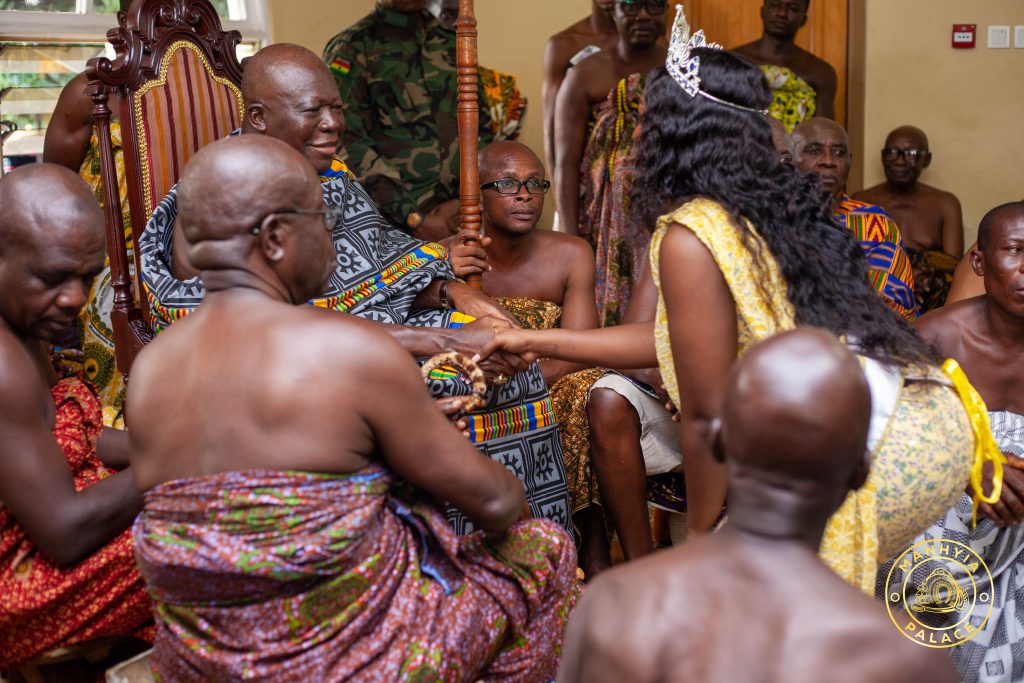 The winner of 2022 Miss Teen Tourism World contest, Calista Meusique Amoateng, has met Asantehene Otumfuo Osei Tutu II, at the Manhyia Palace.
Accompanied by her mother, Stacy Amoateng, some family members, national and international executives of the pageantry, she was introduced to the King during the 5th Awukudae of the year on July 5, 2023.
The Deputy Head of Corporate Affairs of the Ghana Tourism Authority (GTA), Mr. Kofi Atta Kakra Kusi, who led the delegation told the King this year's Miss Teen Tourism World contest will be held in Ghana, a development he said will promote tourism in Ghana among foreign countries.

Otumfuo commended Calista for flying the flag of Ghana high and honouring Ghana.
He also called for collaboration to push her and pledged his support for her.
"Let us know whatever is needed to push her," he told her mother.
Otumfuo asserted that winning the contest means Ghana is endowed with breathtaking sceneries, however, "we are not doing well at promoting it".
He recognizes that tourism can solve Ghana's ever-growing unemployment rate if marketed to the world well.
"Tourism can be a major source of revenue for any country. Some countries are preying on their tourist attractions to create jobs. If well-advertised as done by South Africa, our uncountable tourist sites will receive the needed patronage," he added.
By Hajara Fuseini
July 6, 2023
Copyright Manhyia Palace 2023