Regional Auditor Introduced To Asantehene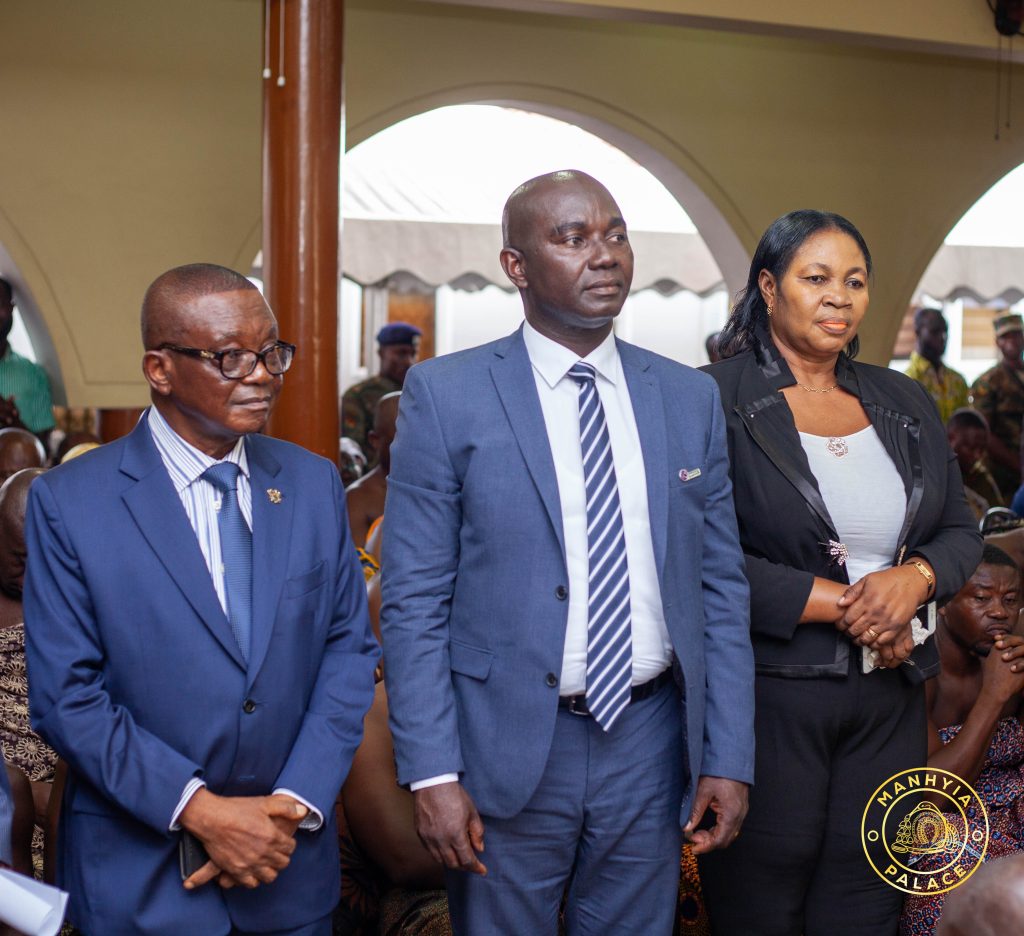 The official introduction of the Ashanti Regional Director of the Ghana Audit Service, Mr Emmanuel Ofosu, to the ruler of the Asante Kingdom, Otumfuo Osei Tutu II, was done on Wednesday, July 5 2023.
It was during the celebration of the 5th Awukudae of the year 2023.
He was accompanied by the Chairman of the Audit Service, Prof Edward Dua Agyeman, who was at the Palace to also pay homage to the King.
Introducing himself, Mr Ofosu said he has been in office for eleven months and deemed it a priority to make himself known to the Monarch of the Kingdom.
He said he had also received a directive from the Auditor-General, Mr Johnson Akuamoah to officially present himself to the King.
In response, His Majesty testified of the selflessness and hard work of Prof Dua Agyeman which saw him retained by governments of different political backgrounds while he was the Auditor-General from 2001 to 2010.
"His selflessness is unspeakable…The Service is responsible for auditing the expenditure of the government. No defects were recognized in his reports by Parliament. President Kufuor himself testified that he is disciplined. He retired gloriously."
Otumfuo, therefore, charged the regional auditor to emulate and walk in the footsteps of Prof Dua Agyeman.
"Learn from him. Whatever challenge you face make sure you seek his counsel. The foundation of our development hinges on you due to the critical work you perform. Some auditors take bribes but he {Prof Dua Agyeman} didn't do that…Be honest in your work."
By Hajara Fuseini
July 6, 2023
Copyright Manhyia Palace 2023