Anglican Kumasi Diocese Informs Asantehene About 50th Anniversary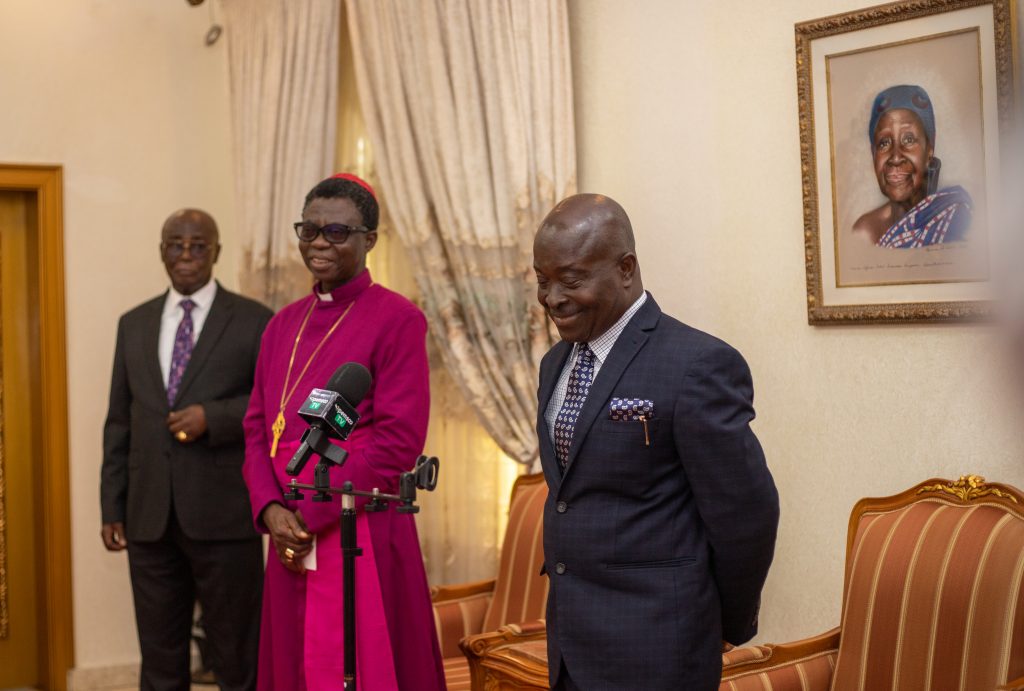 The Bishop of the Anglican Diocese of Kumasi, RT Rev Oscar Christian Amoah has informed Asantehene Otumfuo Osei Tutu II about the Church's Golden Jubilee and preparations toward it.
The anniversary will be launched on June 18 across all Anglican churches in the internal province, the King was told during a courtesy call by a delegation from the Diocese.
The anniversary was among the list of things that brought them to the Manhyia Palace on Wednesday, June 7, 2023.
Invitation
Speaking on behalf of the delegation, Rt Rev Amoah said the Diocese's 50th anniversary will fall on June 17 which is a Saturday, however, the launch is slated for the 18th to coincide with service day- Sunday.
The celebration will climax four months later on October 29, he told Otumfuo and humbly extended an invitation to the King for the ceremony.
Introduction of Legal Team
Three lawyers were also introduced to the King as the Diocese's legal team.
They steer all legal matters of the church and counsel the church in all legal matters.
They included Lawyer Kwame Asiedu Basoah, the Chancellor, Lawyer Francis Kwofi, the Registrar, and Her Ladyship Afia Owusuwaa Appiah, the Assistant registrar.
Acceptance of Invitation
The King accepted the invitation of the Church and indicated that he will honour the invitation when the time is due.
He also charged the leadership to put in place adequate and appropriate measures to make the Church financially stable and able.
By Hajara Fuseini
June 7, 2023
Copyright Manhyia Palace 2023