Full Gospel Gets Ghanaian As Intl President; Fellowship Informs Otumfuo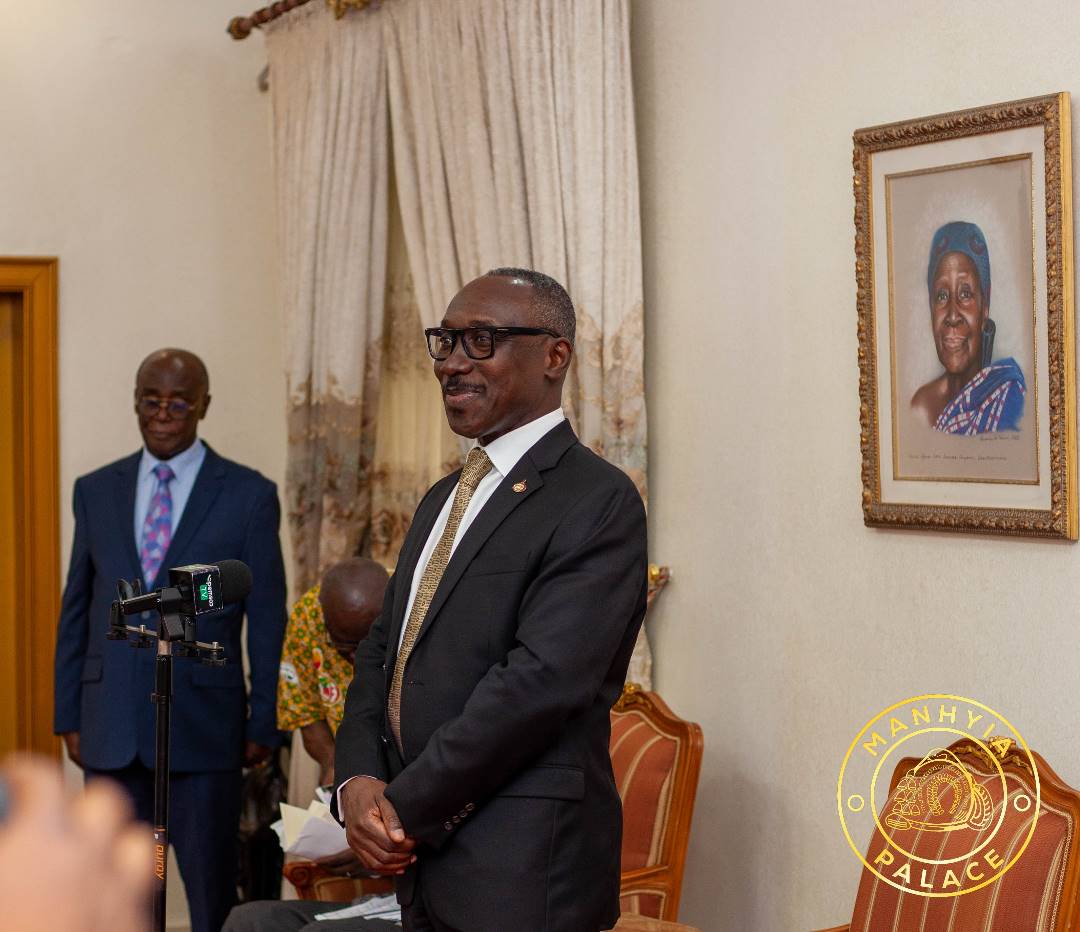 Mr Francis Owusu is the first Ghanaian to be elected International President of the Full Gospel Business Men's Fellowship International (FGBMFI).
71 years since the fellowship's establishment, there have been four international presidents- the first two were Americans, the third was a Mexican and the fourth, a Ghanaian.
He was elected in February this year in Kuala Lumpur, Malaysia.
He was introduced to the Monarch of the Asante Kingdom, Otumfuo Osei Tutu II, at the Manhyia Palace on Wednesday, May 31, 2023, by a delegation made up mainly of the leadership of the Ghana branch of the Fellowship.
Mr Owusu told the King his mission to the Palace was to seek his counsel as his new role is a huge responsibility.
"There is one principal reason I came here today. I seek your counsel for protection. I will be meeting many world leaders through this role… I know God is the maker of Kings that is why he has given me this role. I need your encouragement so that wherever I go, I will feel strengthened to bring honour to the Asante Kingdom, Ghana and Africa."
Among the delegation who called on the King were the National President, Mr Emmanuel Baba Mahama, International Director of Operations, Mr Amoah, the National Secretary, Mr C D Appiah, National Director for the Ashanti region, Mr Derrick Arko, Apostle Koomson and many others.
The delegation also informed His Majesty about their upcoming Conference themed "empowered for service" which will be held at the Accra International Conference Centre (AICC) from 13th to 15 July 2023.
About 2,000 members of the fellowship are expected to attend the conference which is the first to be held in Africa. Mr Owusu is hopeful that it will birth investments in the country.
They also humbly extended an invitation to the King for their breakfast meeting scheduled for June.
Otumfuo indicated that Mr Owusu earned the role as a result of the selflessness he portrayed in leadership positions he has held in the past and urged him to continue in humility.
He also called on the delegation to aid him in his ways.
Before leaving, Mr Owusu made prayers for the King and his chiefs.
By Hajara Fuseini
May 31, 2023
Copyright Manhyia Palace 2023