Vodafone Ghana Introduced As 66th Asantehene Open Golf Sponsor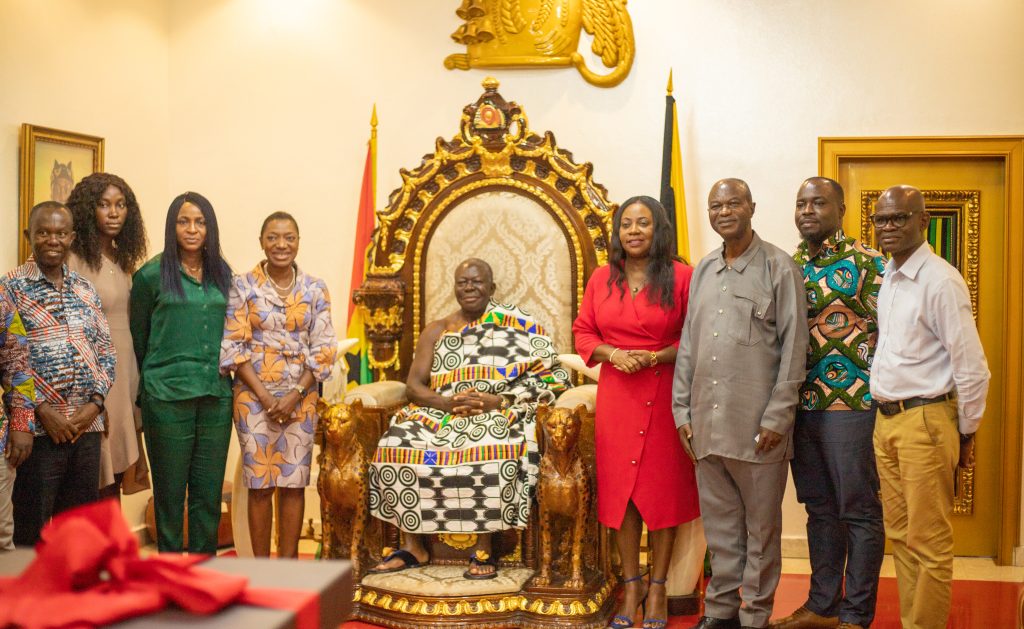 The Royal Golf Club has announced Vodafone Ghana as the sponsor of the 66th Asantehene Open Golf Tournament  and slated for next week.
The tournament organised by the Royal Golf Club will be held from June 14 to 17.
This was communicated to the King by a joint delegation made up of the Royal Golf Club and Vodafone Ghana.
On the Vodafone Ghana side, the delegation included the Chief Executive Officer (CEO), Mrs Patricia Obi-Nai; External Affairs and Legal Director, Preba Greenstreet; Effective Business Unit Director, Tawa Bolarin; Business Manager, Ophelia Adofo; Ashanti Regional Coordinator, Addo Danso; and the Executive Head, Agyekum Sampong.
Representing the Royal Golf Club was its Chairman, Mr Kwasi Atta Antwi, and the Head of Operations, Prof B.K. Baiden.
In her speech, Mrs Obo-Nai said this is part of its initiative dubbed "Ashanti Month" which is held in June annually.
As part of this year's commemoration, she said, Vodafone will commission an ICT centre in the region, engage schools in educational reforms, and engage in tree planting and other activities.
Underscoring the significance of the tournament and the need for their sponsorship, she said 10 reps from the Company will be competing in the tournament for the title this year.
The King appreciated the effort of Vodafone Ghana despite the challenges the company has been facing for some time now and expressed his anticipation toward the tournament.
By Hajara Fuseini
June 7, 2023
Copyright Manhyia Palace 2023