Asantehene Greets Asantehemaa Upon Arrival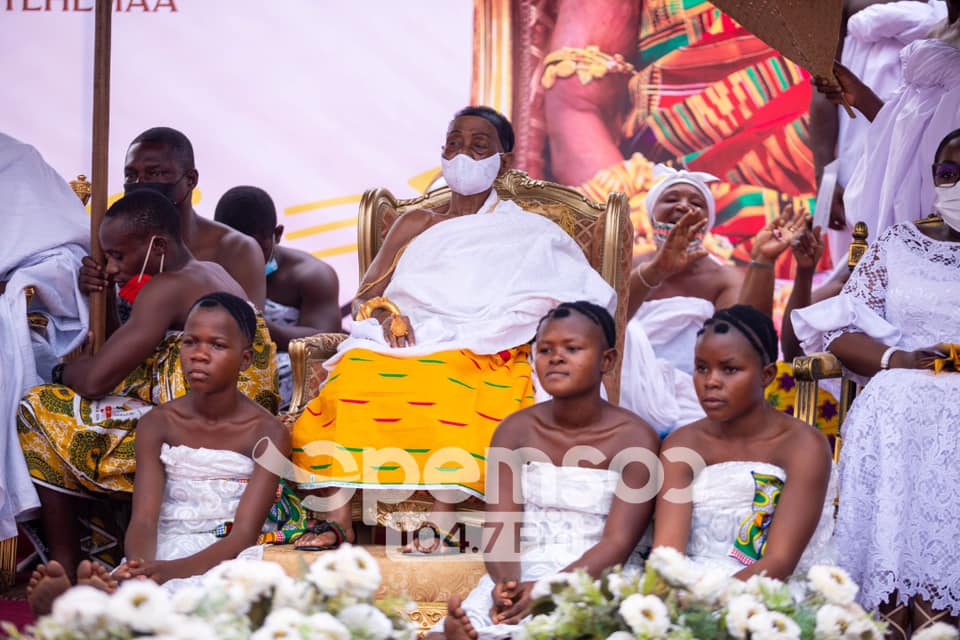 Asantehene Otumfuo Osei Tutu II has presented himself to the Queen of the Asante Kingdom, Nana Konadu Yiadom III following his arrival in Ghana.
The Queen donned white apparrel to express her joy in welcoming the King.
This is per custom and tradition.
Host of Adomankomasem on Opemsuo radio, Kwame Akosa, explained that the King is mandated to visit two places upon his return from any trip.
First is the stool room and then Asantehemaa.
He explained that traditionally, Asantehemaa is his mother and therefore there is the need to present himself and pay homage to her after every trip.
Following the King's homage to the Queen, he went to his residence at the Palace to receive homage from various traditional leaders and guests.
The King has just arrived from the United Kingdom (UK) following his invitation to attend the coronation of King Charles III.
By Hajara Fuseini
May 13, 2023
Copyright Manhyia Palace 2023