Asantehene Hosts Banquet For Commonwealth Parliamentarians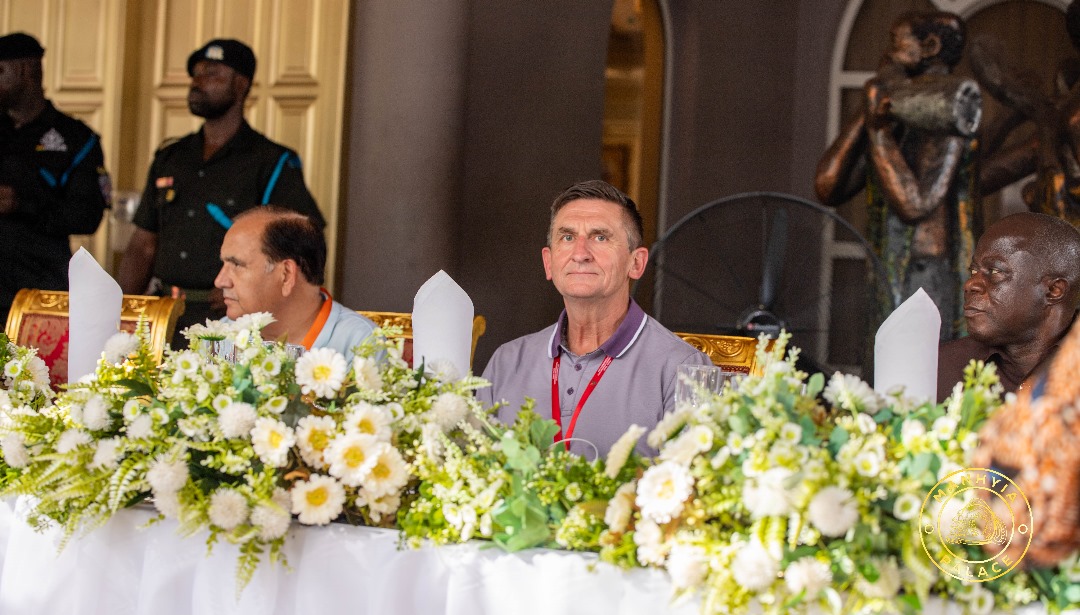 The occupant of the Golden Stool, Otumfuo Osei Tutu II has organized a banquet for members of the Commonwealth Parliamentary Association (CPA).
The official reception was held at the residence of the King at the Manhyia Palace in Kumasi, the capital of the Ashanti region.
The delegates were ushered into the residence of the Monarch right after a durbar he organized to welcome them for their stay in the country for the 66th Commonwealth Parliamentarian Conference (CPC) on Tuesday, October 3, 2023.
Among the guests were three Speakers of Parliament led by Ghana's First Deputy Speaker, Hon Joseph Osei-Wusu.
The CPA has Ghana as host country for their 66th Commonwealth Parliamentary Conference (CPC). Although the activities of the Association started on September 30, the Conference will be officially launched by President Akufo-Addo on Wednesday, October 4, 2023 in Accra.
The flagship event brings together over 500 Parliamentarians, Speakers, Presiding Officers, parliamentary staff and decision makers from across the membership of the Commonwealth Parliamentary Association (CPA).
Featuring in discussions of the Conference will be the threat of terrorism, gender quotas in Parliaments, energy, poverty, sustainable trade, economic development, youth engagement and e-Parliaments.
On the sideline will also be a number of meetings and discussions including 39th CPA Small Branches Conference; meetings of the Commonwealth Women Parliamentarians (CWP) and Commonwealth Parliamentarians with Disabilities (CPwD) networks; the 66th CPA General Assembly; governance meetings of the CPA Executive Committee; and the 57th Society of Clerks-at-the-Table (SoCATT) meeting.
The Conference will Climax on October 6, 2023.
By Hajara Fuseini
October 4, 2023
Copyright Manhyia Palace 2023