Asantehene To Appear On Prestigious Pirelli Calendar In 2024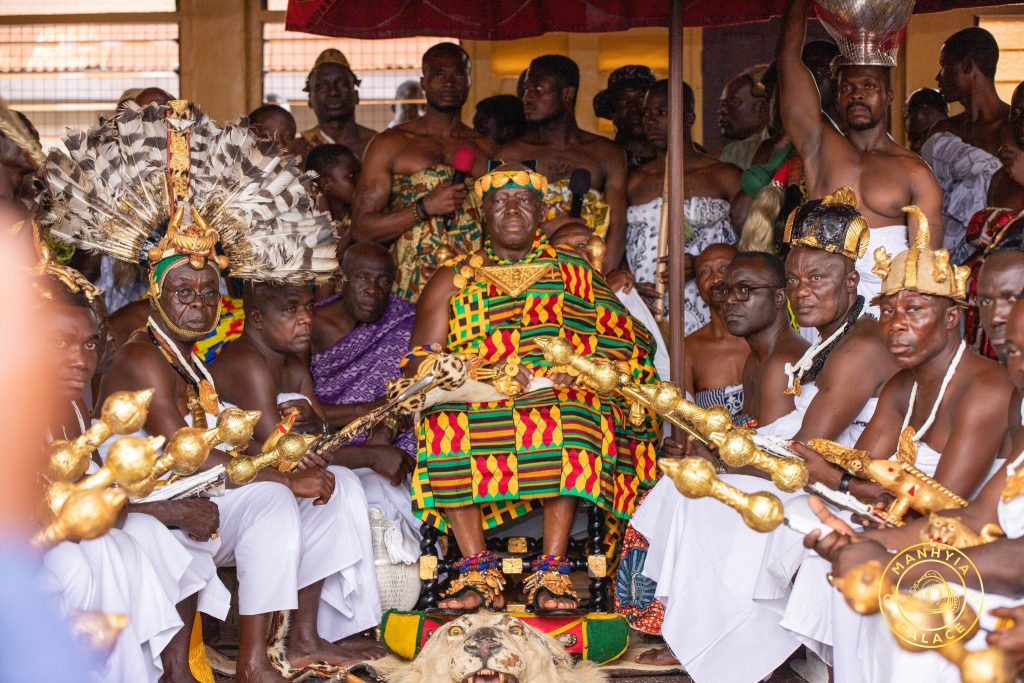 The Monarch of the Asante Kingdom, His Majesty Otumfuo Osei Tutu II will feature in the prestigious annual trade calendar published by the United Kingdom subsidiary of the Italian tyre manufacturing company Pirelli in 2024.
This will coincide with the King's silver jubilee.
The message was conveyed by some executives of the company on a visit to the Manhyia Palace on Sunday, July 23, 2023, during the fifth Akwasidae of the year.
He will be the first African to make an appearance on Calendar.
The company began the publication of the calendar with the trade-mark "The Cal", in 1964.
The calendar is produced with limited availability of 20,000 printed copies annually. These Copies do not go on sale but are instead given as corporate gifts to celebrities and select Pirelli customers.
Over the years, prestigious people have made appearances on the calendar including models and celebrities.
The Company also donated an amount of $10,000 to the Otumfuo Osei Tutu II Foundation (OOTIIF).
By Hajara Fuseini
July 24, 2023
Copyright Manhyia Palace 2023