AU Admission Onto G20 Evidence Africa Is No Longer Taken For Granted- Asantehene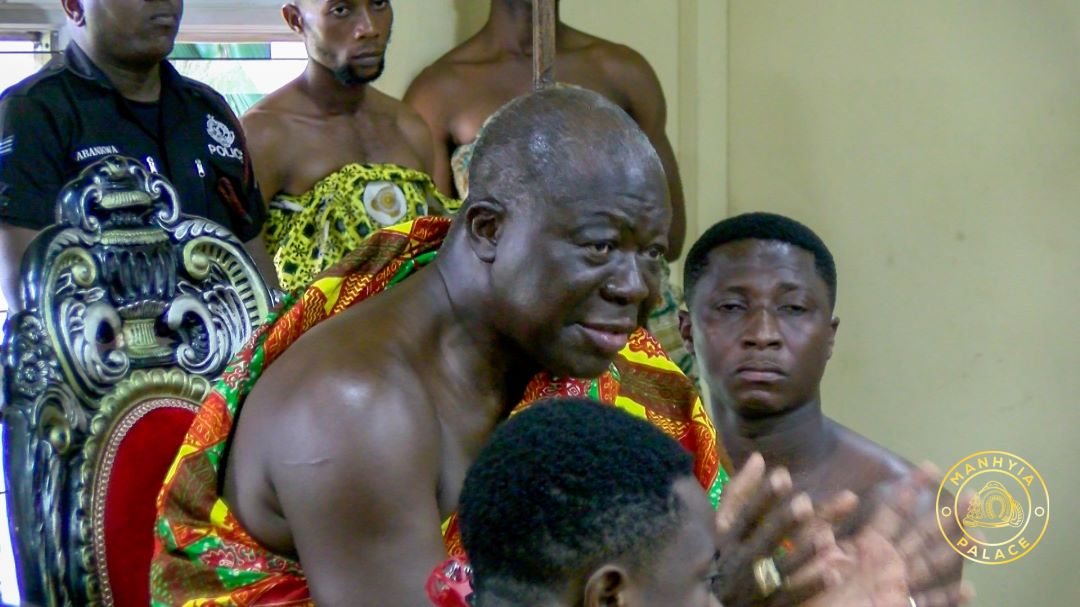 The Monarch of the Asante Kingdom, Otumfuo Osei Tutu II believes Africa's admission onto the Group of 20 (G20) underscores the regional bloc's essence which can no longer be overlooked by the West and other parts of the world.
Group of 20 is an intergovernmental forum comprising 19 sovereign countries, the European Union (EU), and now the African Union (AU).
Indian Prime Minister Narendra Modi during the recent G20 summit in Delhi announced the admission of the AU on X saying, "Honoured to welcome the African Union as a permanent member of the G20 Family. This will strengthen the G20 and also strengthen the voice of the Global South."
Reacting to the development at the St Andrews Africa Summit in Scotland on September 16, 2023, Asantehene questioned the actual intent for the admission.
"Only a few days ago, the Africa Union, representing the 57 independent states of the Continent, was admitted into the G20 which until now has been the club of the global rich. Whether this was an exercise in window dressing or a significant step in the process of global development only time will tell."
He, however, postulated, "at least the move underscores the point that Africa can no longer be taken for granted."
His Majesty furthered that the world must accord Africa a dignified place.
"The imperatives of global peace and harmony require a rethink both within the Continent and in the larger global community about our place in the global family."
Additionally, he said Africans must take responsibility for purging the distortions cast on their glorious history to promote the "positivity, rationality and integrity" of African Affairs.
"We face the incontrovertible fact that Africa has been badly served by history. Our history has been distorted and we have endured periods when even our very humanity has been challenged, even crucified on the cross of Hegelian intellectuals. Our generation now has the obligation not to whine and complain but to stand up and challenge the distortions of the past."
By Hajara Fuseini
September 20, 2023
Copyright Manhyia Palace 2023