Chiefs' Role Vital For Development, Otumfuo Emphasizes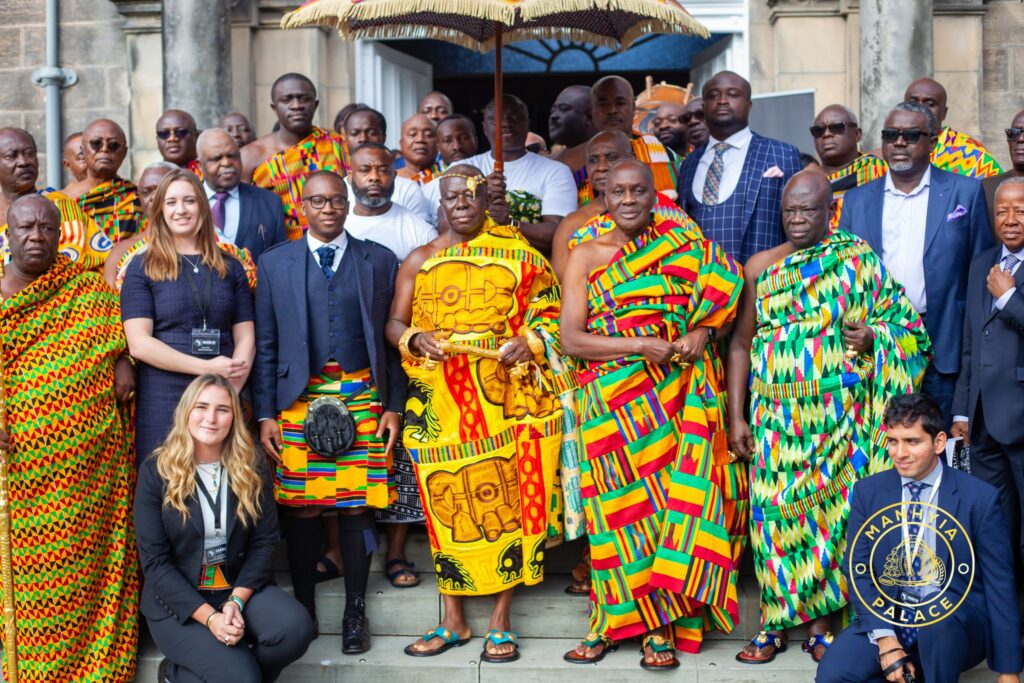 Otumfuo Osei Tutu II, the Asantehene, has emphasized the crucial role of chiefs in driving African development.
Addressing the audience at the St Andrews Africa Summit (SAASUM) on September 16, 2023, he highlighted the fact that approximately 80% of Africa's population resides in rural areas and maintains strong loyalty to their chiefs.
These traditional leaders, according to Otumfuo, play a pivotal role in advancing development and prosperity across the continent.
Otumfuo underscored that robust traditional leadership often contributes significantly to maintaining peace and fostering national cohesion.
"And, contrary to the misconceptions of the times, the evidence is that wherever traditional leadership is strong, they are able to maintain peace and national cohesion."
However, he called for contemplation regarding whether the role of traditional leaders should remain confined to peripheral matters or be integrated into critical decision-making processes.
Despite his positive experiences collaborating with five Presidents of the Republic during his 24-year reign, Otumfuo acknowledged that the existing governance system imposes constraints on the active involvement of traditional rulers in national governance.
"They have all accorded us the respect and honour and been open to counsel as circumstances demand. But that is because they have all been decent men well-steeped in the culture and traditions of their people and conversant with the influence of their chiefs. Their respect for tradition however does not hide the fact that the system of governance in situ, places serious constraints on the role of traditional rulers in the governance of the nation."
Otumfuo clarified that his remarks were not expressions of personal displeasure but reflections on the limitations placed on traditional rulers within the present governance framework.
Story by Adwoa Serwaa Danso
By Adwoa Serwaa Danso
September 20, 2023
Copyright Manhyia Palace 2023