Banks Must Play A Role In Ghana's Development – Otumfuo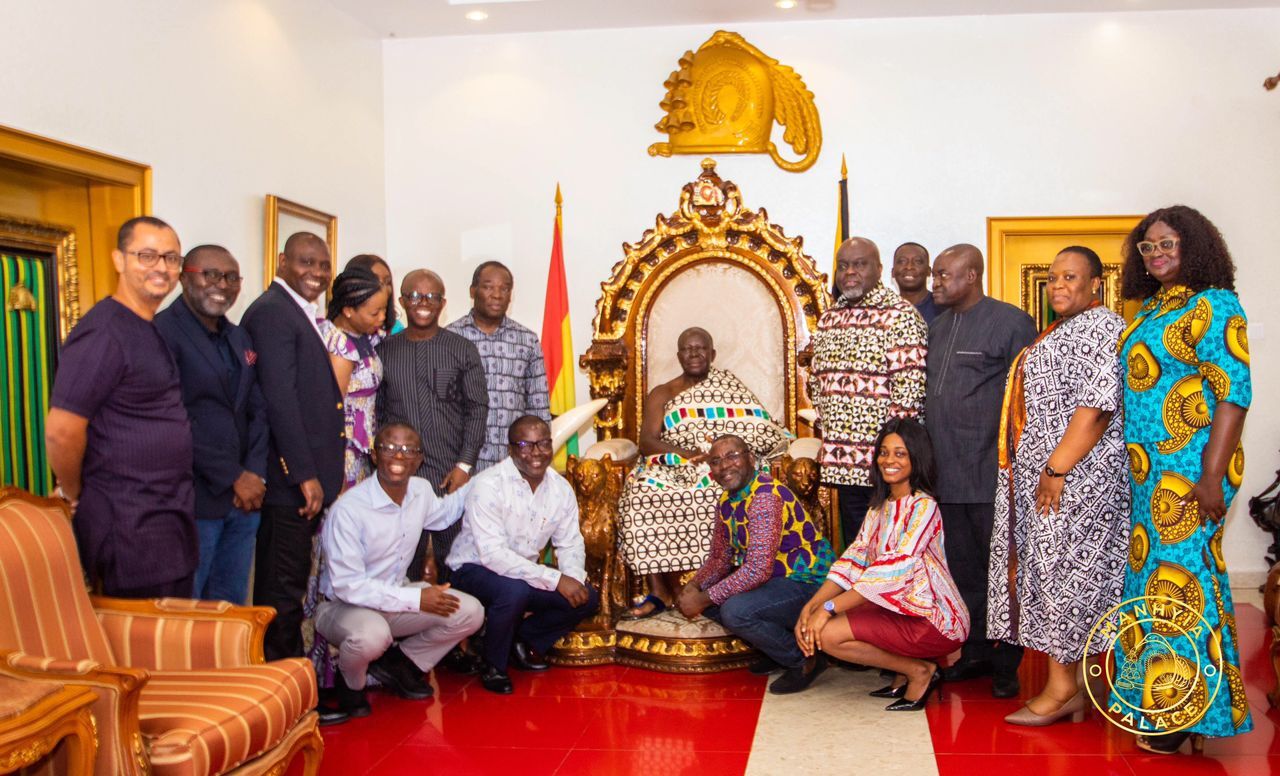 Asantehene Otumfuo Osei Tutu II has urged the Management and Board of GCB Bank Public PLC to contribute to industrializing and growing Ghana's economy.
According to the ruler of the Asante Kingdom, selling money to the government to reap bounty profits is an easy approach to banking development and in no way helps to develop a country.
He stated that the Bank must focus on lending on long terms to businesses and industries.
Such an approach, he argued, would stimulate job creation and reduce unemployment, as well as add value to the nation's raw materials.
These remarks were made when a delegation consisting of the management and board members of the Bank paid a courtesy visit at the Manhyia Palace on October 13, 2023.
"What role is the Bank playing to ensure the development of the country? What is the Bank doing to help the people in the country? Taking money and investing in treasury bills cannot in any way contribute to the development we so yearn for. That is the easy approach to get profit."
"How does the Bank plan to contribute to agricultural and industrial development? Turn your attention to long-term loans," he said.
Asantehene mentioned that, the Bank will be on the safer side in giving long-term loans if it presents guarantee proposals and receives a guarantee from the country's Central Bank to take loans for the purpose from the international market.
He also alluded to an offshore initiative the Bank introduced years ago, which offered it adequate capital to lend to Ghanaians.
DDEP
Updating the King about the Bank, the Managing Director, Mr Kofi Adomakoh said that despite the challenging moments the Domestic Debt Exchange Programme (DDEP) posed to banks across the country, GCB had found its feet and was smoothly functioning.
He said the results will show in the Bank's report at the end of the year. He further said the successes chalked by the Bank haven't come without the support of the Asante Kingdom.
His Majesty, in reaction to the news, expressed his pleasure and commended the workforce of the Bank for stabilizing their operations.
Courtesy Call
The delegation was at the Palace as part of their regional activities in commemorating their 70th Anniversary.
Mr. George Ackorful, the Area Manager GCB Bank Plc, Ashanti Region, who led the delegation to the Palace, informed Otumfuo that they had a planned health walk on Saturday, October 14, 2023.
By Hajara Fuseini
October 14, 2023
Copyright Manhyia Palace 2023