Let's Incorporate Our "Glorious" History In Our Curriculum- Asantehene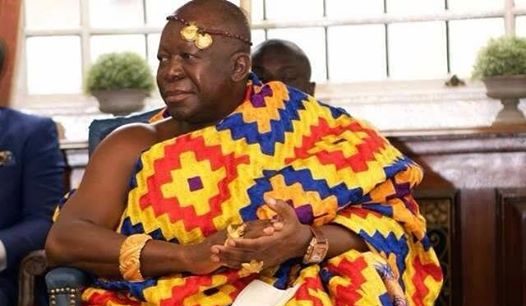 To erase mediocrity and inferiority complex from the descendants of the victims of slavery and colonialism, the King of the Asante Kingdom, Otumfuo Osei Tutu II, suggests that African and Caribbean governments must target the educational sector.
In his speech on Emancipation Day in Trinidad and Tobago on August 1, 2023, he said the curriculum must be altered to include the "glorious" history the continent of Africa carried in the pre-colonial and slavery era.
"I invite our governments to pay attention to the education of our youths about our common heritage, the history of our glorious past through the millennial of great empires that ruled the world long before the onset of European civilization and the intrinsic value that has shaped us as a people and have survived throughout the storms of the past."
He said books and reading materials on the proud African continent in that era must be developed and made available calling on scholars and educationists to take up the task.
"I wish to address the need for re-education and redemption and call on scholars, writers and indeed to the
education establishments of the African heritage to launch a united effort for the preparation of the materials for use at all levels to tell the true African story to this and coming generation."
These efforts, he recognizes, would debunk the "obnoxious" narrative that casts a shadow on the continent.
"We need to debunk the obnoxious narratives that have infected us with a deficiency complex over the years and reconnect us with the wisdom and the true substance from which our forefathers sprang. "
By Hajara Fuseini
August 2, 2023
Copyright Manhyia Palace 2023