Otumfuo Commiserates With Former President Of Cote D'ivoire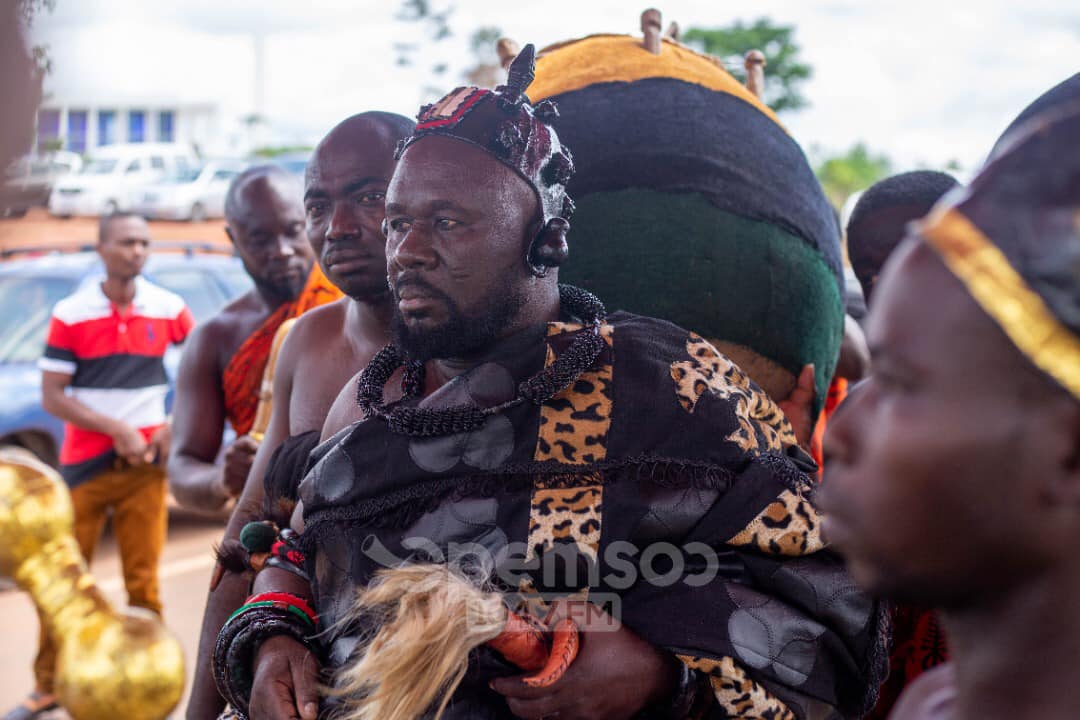 Last week, the Asantehene, Otumfuo Osei Tutu II sent a high-powered delegation of Chiefs and people, led by Kuntanasemanhene, Ogyeaboɔ Amankwaa Adunan II, to represent him and Asanteman in Cote d'Ivoire on the death of Nanan Bédié Koffi Marcelin, a brother to the Former President of Cote d'Ivoire, Nana Henri Konan (Kwabena) Bedie.
The delegation mourned with the Baoule Royals of Daoukro, Cote d'Ivoire, who trace their ancestral root to Nsuta in the Asante Kingdom, Ghana.
Otumfuo Bofuo, Nana Kwabena Okyere with the delegation stated that there is a connection between the Asantes and the people of Daoukro the reason a powerful delegation was sent by His Royal Majesty to mourn with Nana Henri Konan (Kwabena) Bedie.
He said, "something happened and resulted to the Adako migrating and settling at Cote d'Ivoire that is why the King was informed of the demise of their own and because they are his people he also sent us to join them as they mourn to honour him. And the delegation being accompanied by Otumfuo's Ntahera, Fontomfrom and Kete indicate how strong and powerful it is."
He further described Otumfuo's grand gesture as an honorary one.
A lecturer at the University of Abidjan and a native of Côte d'Ivoire, Prof Donkor who described the departed as a right-minded man also finds Otumfuo's move honorary.
Source: opemsuo.com/Monica M. Appiah Manu.
By Hajara Fuseini
June 7, 2022
Copyright Manhyia Palace 2023