Amansie West To Benefit From A Vocational School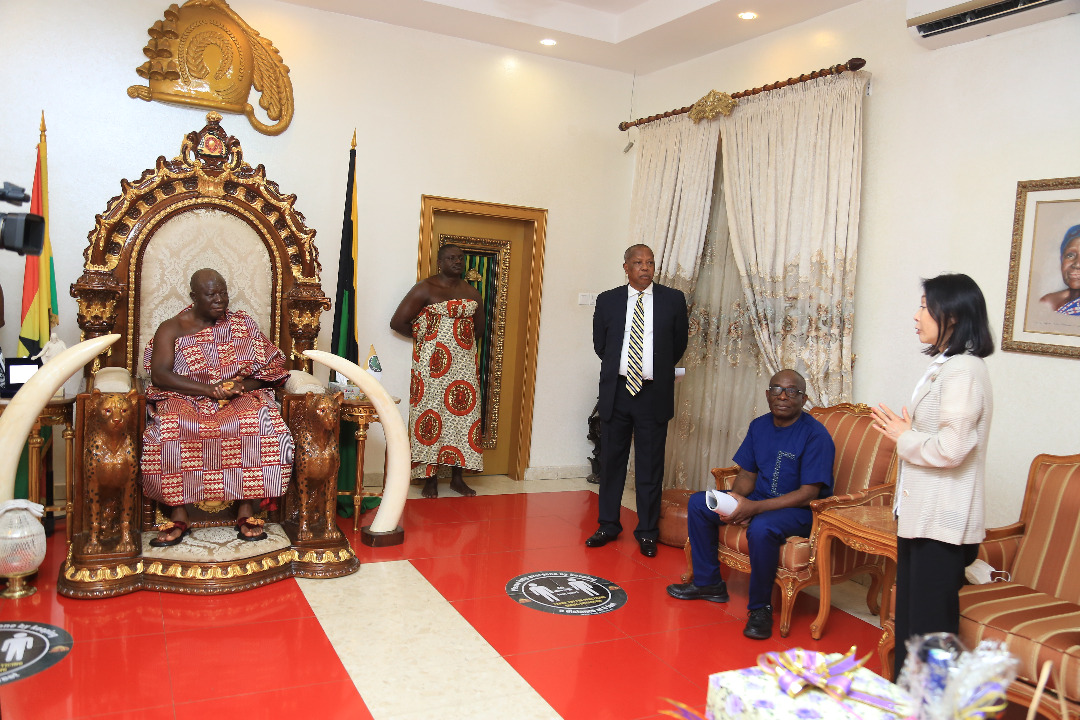 Amansie West will benefit from a Vocational School initiative fostered by Millennium Promise Alliance with support from SDG's Promise Japan (SPJ).
At the Manhyia Palace during a visit to His Royal Majesty, the Country Director for Millennium Promise Alliance, Dr. Seth Ohemeng Dapaa said there's been the release of land for the project and that it became needful to inform the King about the project.
He added that, other plans to ensure success are all being observed and that with the support of SPJ the Vocational School Initiative will commence.
"Were here with visitors from Japan who upon realizing the youths involvement in galamsey have availed themselves to help support a vocational school at Amansie West which will ensure employment so as to redirect them from 'galamsey' activities.
"Nana Manso Nkwantahene has released about 20 acres of land for the project." So our people from Japan are working on the documents to ascertain funds from the Ministry of Foreign Affairs, Japan for the Vocational Project. We couldn't have carried out with it without informing and seeking your blessings."
Asantehene extended appreciation for the development which will promote vocational training in the country.
"You have my blessings and support for the project because it will inure to the benefit of the nation, we thank you for the initiative."
Source:Opemsuo.com/ Monica M. Appiah-Manu
By Hajara Fuseini
June 3, 2022
Copyright Manhyia Palace 2023