We've Heard Your Loud Silence On Constitutional Review- Asantehene Tells GBA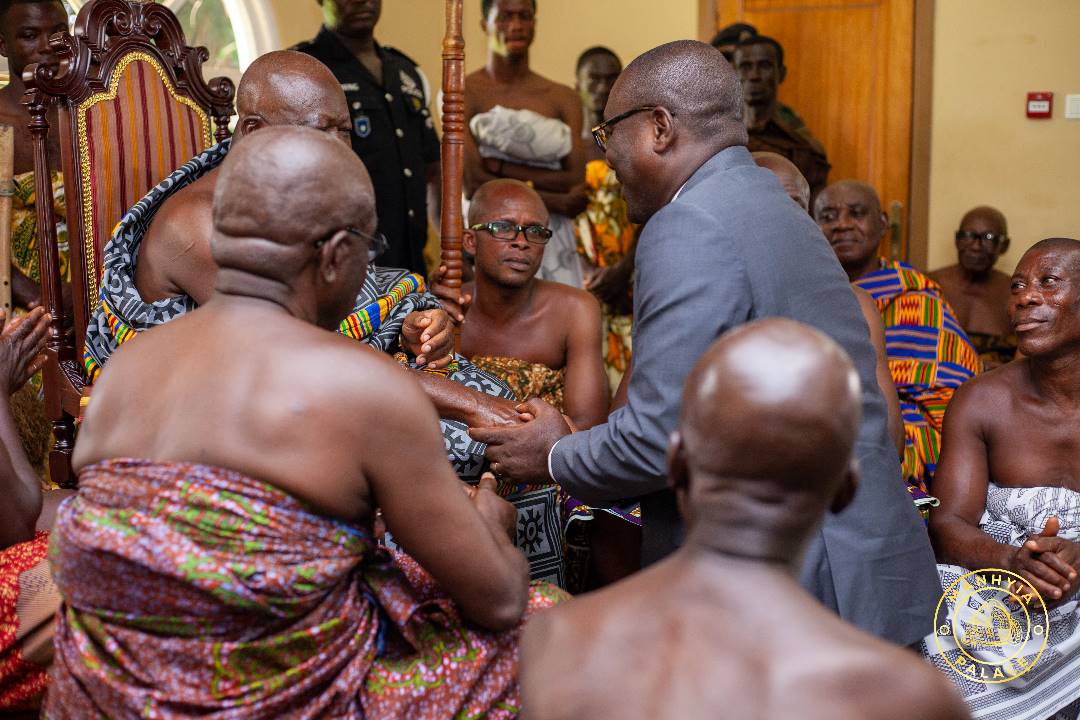 The Monarch of the Asante Kingdom, His Majesty Otumfuo Osei Tutu II, has questioned the loud silence of the Ghana Bar Association (GBA) on discourses on the review of the 1992 Constitution of Ghana.
There have been calls from Civil Society Organisations, stakeholders and some Ghanaians for a constitutional review regarding the Council of State, the powers of the President, the appointment of ministers from Parliament, the local government system, the economy and constitutional arrangement, the financing of political parties, and Affirmative Action.
But the stance of the GBA has not been officially heard, Otumfuo asserted registering some level of disappointment.
He noted this is an opportunity that must not be made to slide away.

"There are discussions about the review of the constitution recently. I haven't seen your official contribution to it. This is an opportunity. Don't be silent, contribute to it," he said when the National President of the Association together with some national and regional executives paid a courtesy call on him on Wednesday, July 5, 2023.
He further called on them to take advantage of the outfit and offer ordinary Ghanaians education on the law in order to create awareness among the citizens.
He also counselled them against coveting money to skew justice.
"The profession is to earn some income but let honesty lead you. The fact that you need money doesn't mean you have to defend persons who are guilty before the law to get acquitted."
By Hajara Fuseini
July 6, 2023
Copyright Manhyia Palace 2023