Otumfuo Osei Tutu II Celebrates Akwasidae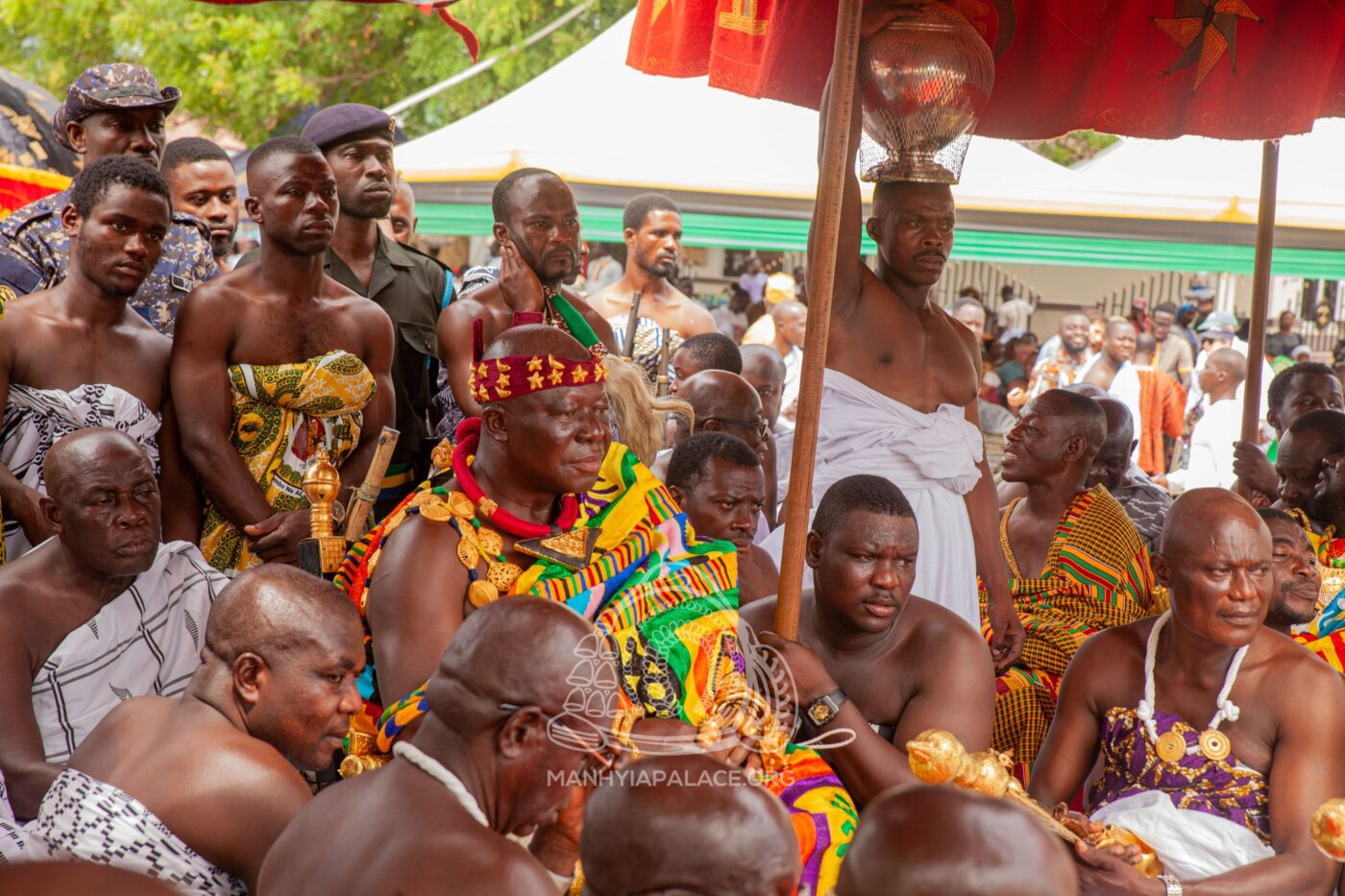 It was a sight to behold at the Manhyia Palace, the seat of the Asante Kingdom, when people from all walks of life Sunday, trooped to take part and catch a glimpse of the rich Asante culture.
The revered Monarch, Otumfuo Osei Tutu II was present to receive homage.
At the Bogyawe grounds where the festival was held, royals, traditional rulers, government appointees, and citizens from across the country joined.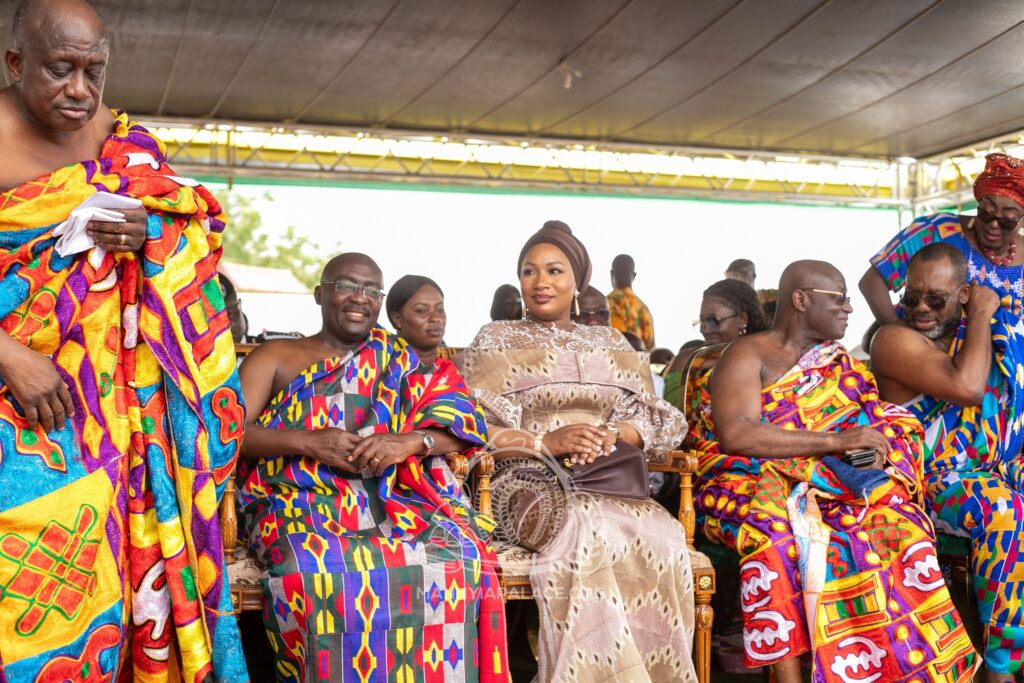 Akwasidae is celebrated by Asantes on a Sunday once every six weeks and nine times every year.
The first of the year 2023 was held on February 5 and the second took place yesterday, March 19.
The King, dressed in Kente, sat in state at noon and received all his guests.
First to pay homage when the King took his seat were members of the royal family followed by traditional rulers and then guests.
Among the guests was the paramount chief of Juaben, Nana Otuo Serebour II, accompanied by members of his royal family.
Other guests included the vice President of Ghana, Dr Mahamudu Bawumia and the Second lady, Samira Bawumia, accompanied by government appointees and some leadership of the New Patriotic Party (NPP).
Kwame Osei-Prempeh, the Managing Director and Group Chief Executive of GOIL PLC, among others were also present.
Rhythmic dance to the fontomfrom tune was on display to spice up the festival in honour of the King.
Source: opemsuo.com
By Hajara Fuseini
March 1, 2023
Copyright Manhyia Palace 2023