Francis Addai-Nimoh Officially Informs Otumfuo About His Presidential Bid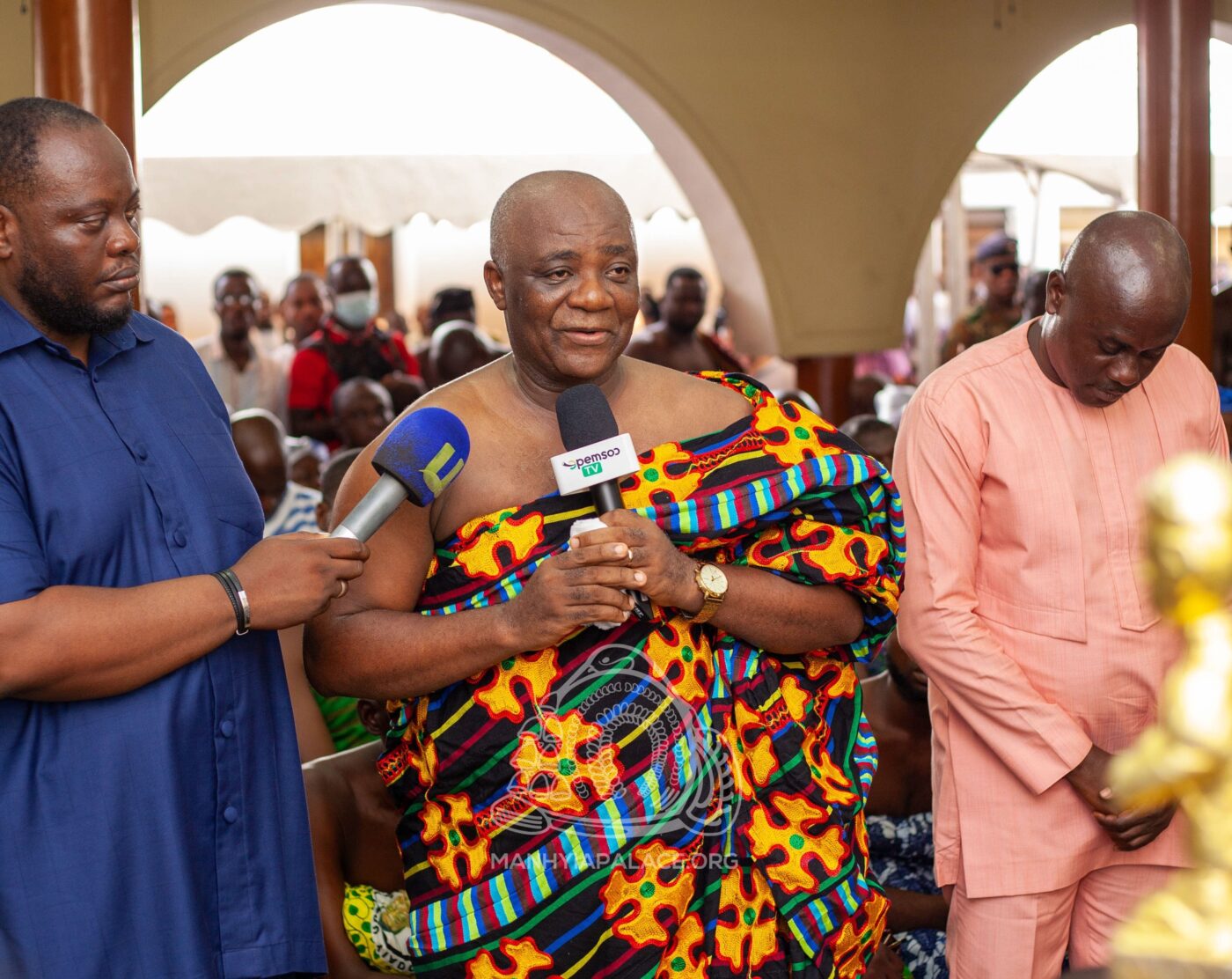 Former Member of Parliament for the Mampong constituency, Francis Addai-Nimoh, has officially informed the Monarch of the Asante Kingdom, Otumfuo Osei Tutu II, about his bid to contest for the Flagbearer position of the governing New Patriotic Party (NPP).
He becomes the second person of the NPP to seek the blessings of the King to carry out that venture after former Trade Minister, Alan Kwadwo Kyerematen.
Paying homage to the King during the second Awukudae of the year 2023, the Presidential Candidate hopeful, said though he has no Ministerial appointment, he has served his party well enough to contest for this position.
This won't be his first time contesting in the Presidential Primaries of the NPP.
His first unsuccessful attempt was in 2014, when he came third after Alan Kyerematen in the Primaries while the NPP was in opposition.
He is, however, hopeful of victory this time around.
Informing the King about his bid, he alluded to the story of David as recounted in the holy Bible of Christians.
"David was in no way linked to the royal throne of Israel but when God anointed him, he was brought from the wilderness to rule over the Israelites"
In his speech, Otumfuo Osei Tutu II re-echoed his message to Alan when he called on him for the same reason.
"God is the maker of Kings", he said and advised the NPP to choose a leader for Ghana and rather than the party.
He further assured the politician of his prayers and blessings.
This was during a courtesy call to the Manhyia palace in the company of his supporters.
Speaking to Opemsuo radio's Kwame Adu Gyamfi on the sidelines of the visit, he asserted that he can break the eight-year-cycle administrations have witnessed in Ghana.
"If we can break the eight, then we need a new face who hasn't been embroiled in any scandal. Someone who can unite the NPP… A new face will bring about encouragement", he said referring to himself.
Francis Addai Nimoh is among nine persons in the NPP seeking to contest in the Primary later this year.
Former Trade Minister Alan Kyerematen, Former Agriculture Minister Owusu Afriyie Akoto; Vice President Mahamudu Bawumia; a former Minister of Energy, Boakye Agyarko; the Member of Parliament (MP) for Assin Central, Kennedy Ohene Agyapong; a former Presidential Spokesperson and General Secretary of the party, Kwabena Agyepong; a former Attorney-General and Minister of Justice, Joe Ghartey; and a former Minister of State, Dr Kofi Konadu Apraku have all showed interest in the flagbearer position.
The date for the presidential primary has not yet been determined by the party.
A meeting earlier in February to decide on a date by the National Executive Committee (NEC) of the Party ended inconclusively.
Source: opemsuo.com
By Hajara Fuseini
March 1, 2023
Copyright Manhyia Palace 2023