Otumfuo Returns Land To Old Woman After Chief "Illegally" Sold It To Pentecost Church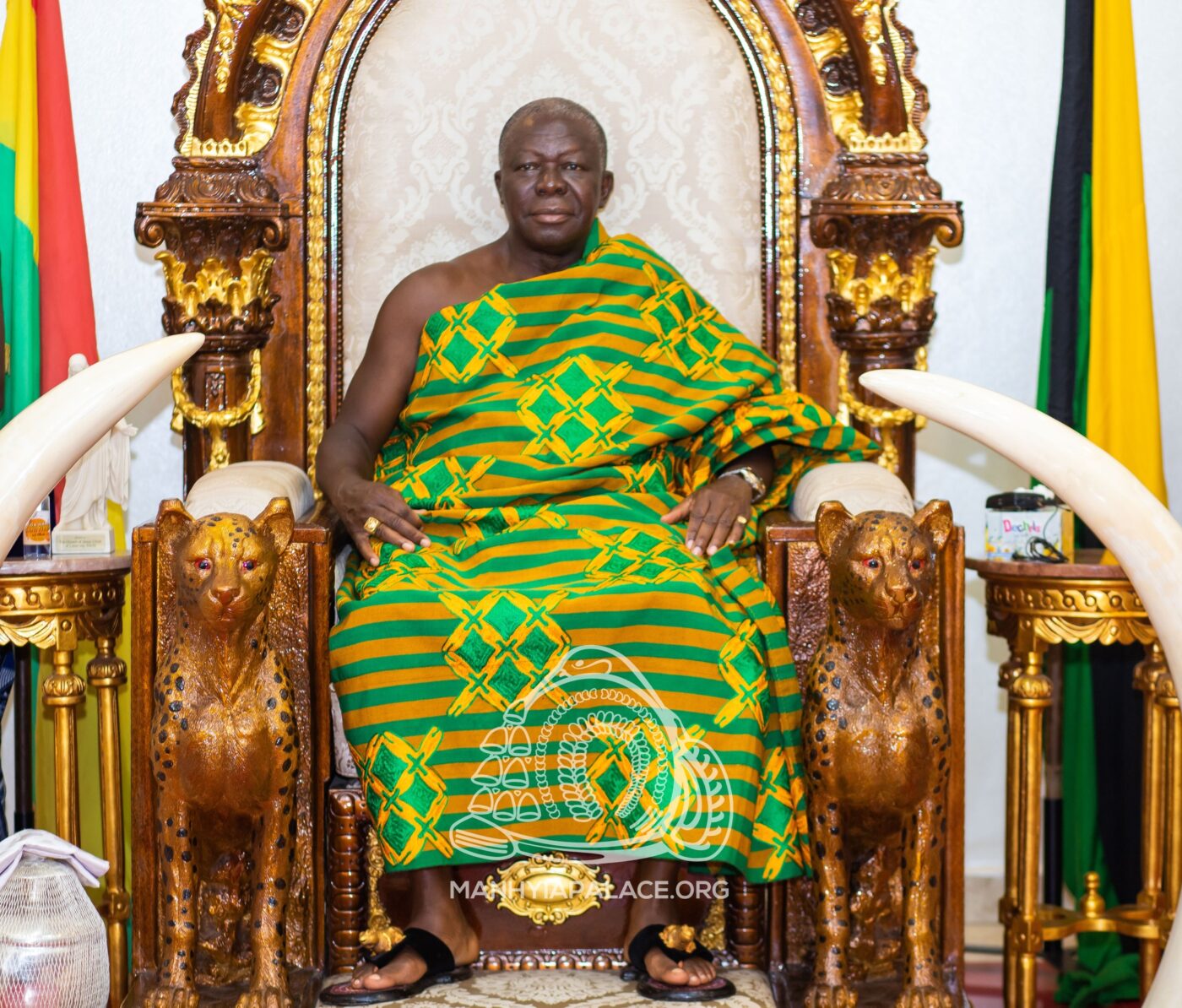 Asantehene Otumfuo Osei Tutu II has returned a piece of land that was taken away from an octogenarian by Amakomhene, Nana Adu Mensah Asare, in a ruling given on Thursday.
The ruling saw two-thirds of the land bequeathed to Ante Grace to expand her school located around Anloga junction near the Church of Pentecost as she initially planned.
The land was taken away from the woman after she failed to renew her lease following an expiration.
According to the customs of the Asante Kingdom, all lands are owned by the King and given out on lease.
After a lease expires, the leasee has the option to renew it and retain it, however, if the leasee fails to renew it due to financial constraints, there is an option to retain it too: the land will be divided into three; one for leasee, one for the King and the last for the sub-chief of the area.
In the case of Ante Rose, the land was sold to the Church of Pentecost by the Amakomhene after she failed to renew the lease despite expressing her interest in retaining it.
She shared her story for the first time on Opemsuo radio's social issue programme, M'asem, hosted by Afia Anima.
Efforts by the M'asem team to reach Amakomhene and the Pentecost church were unsuccessful.
The woman was therefore directed to the Kumasi Traditional Council which is headed by Otumfuo Osei Tutu II.
On February 23, 2023, the Monarch of the Asante Kingdom delivered a verdict in favour of the woman and bequeathed two-thirds of the land in question to the woman after hearing her case.
"As it stands, I'm supposed to get a third of the land whereas the woman and chief get one each but I add my portion to hers", the King ruled.
He further reiterated his warnings against such "greedy" conducts by traditional rulers.
Source: opemsuo.com
By Hajara Fuseini
February 24, 2023
Copyright Manhyia Palace 2023